Mozzarella Cheese Stuffed Meatballs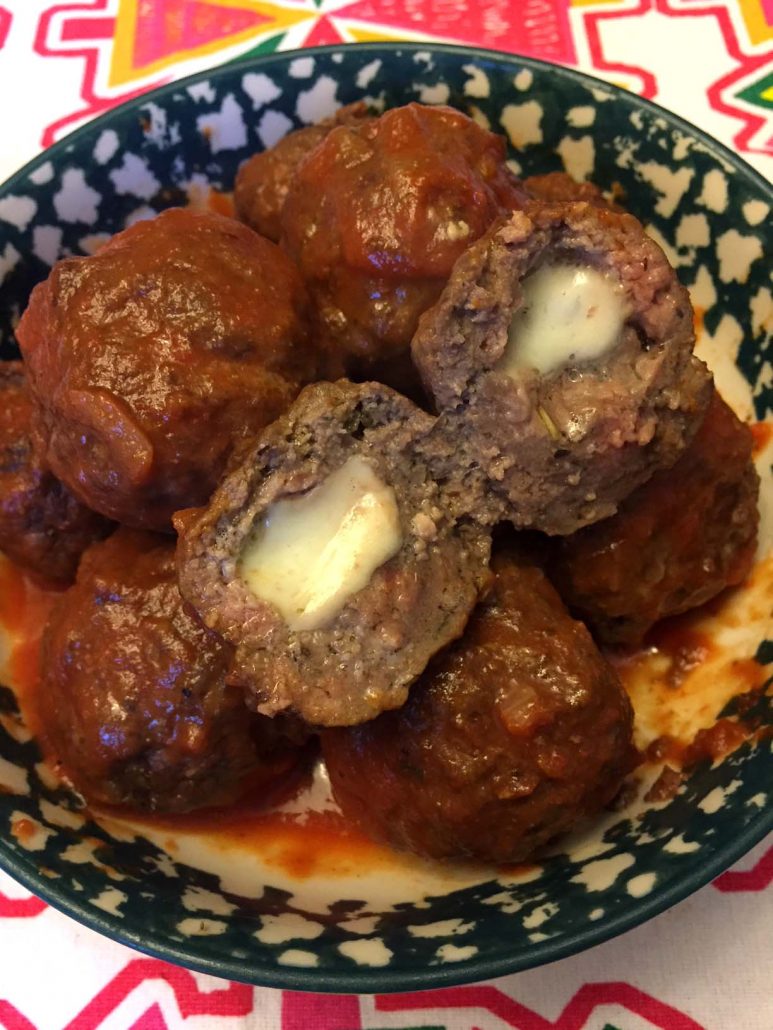 1 lb ground beef
½ cup dried bread crumbs
½ cup grated Parmesan cheese
¼ cup milk
2 eggs
2 garlic cloves, minced
½ bunch parsley, finely chopped
¾ tsp salt
¼ tsp pepper
5 oz fresh mozzarella balls ("cherry size")
1 jar (26 oz) pasta sauce (optional)
Preheat the oven to 425F. Line a baking sheet with parchment paper.
Put ground beef, bread crumbs, Parmesan cheese, milk, eggs, minced garlic, parsley, salt and pepper in a bowl and mix until combined.
Take a scoop of the meat mixture (enough for one meatball) and put one mozzarella cheese ball inside. Shape the meat mixture with your hand to completely cover the mozzarella ball and roll into a meatball. Make sure there are no cracks in the meatball (so the cheese doesn't leak out) then put it on a baking sheet. Repeat with remaining meatball mixture.
Put the cheese stuffed meatballs in the oven and bake for 20 minutes.
If you want to serve these meatballs with the pasta sauce, heat the pasta sauce and pour over meatballs.
Recipe by
Melanie Cooks
at https://www.melaniecooks.com/cheese-stuffed-meatballs/15218/