Mushroom Rice Recipe With White Or Brown Rice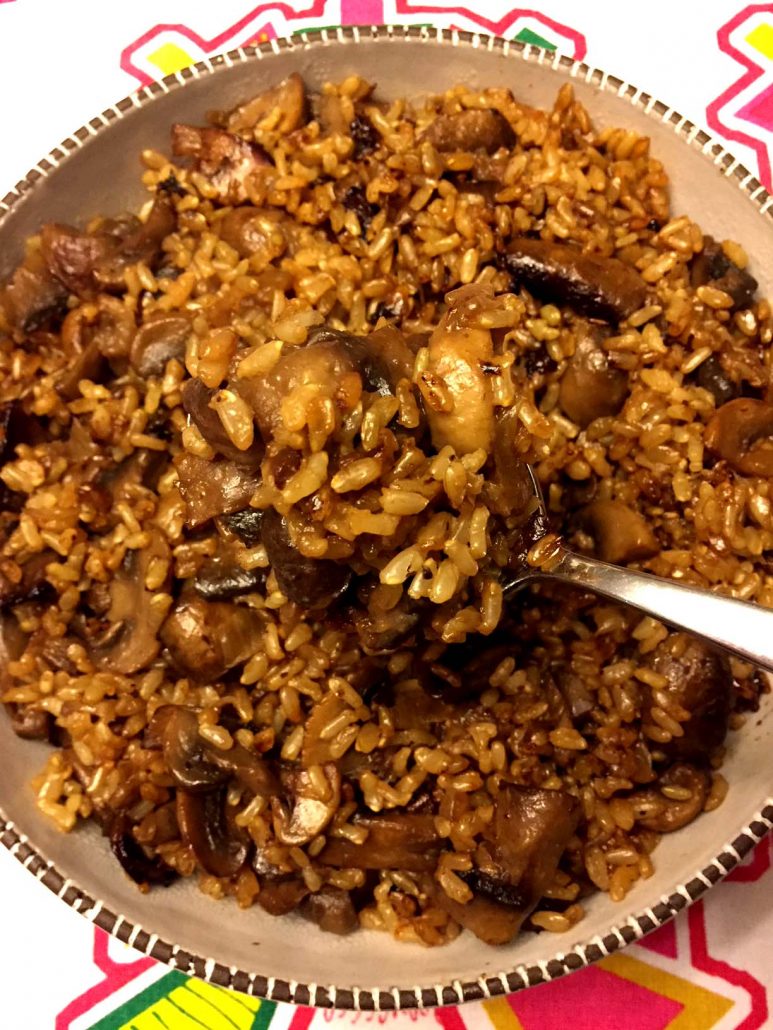 1½ cups white or brown rice
1 package (16 oz) mushrooms, sliced
1 onion, chopped
1 tbsp oil
3 cups water
Salt and pepper to taste
Heat the oil in a pot over medium-high heat. Add the chopped onion and mushrooms and cook, stirring occasionally, for 5 minutes, or until soft and browned. Add salt and pepper to taste.
Add rice and water to the pot and mix with the mushrooms. Bring water to boil, then reduce heat to the lowest simmer, cover and cook for 15 minutes if using white rice (or 40 minutes if using brown rice).
Mix the cooked mushroom rice and season with salt and pepper to taste.
You can also cook mushroom rice in a rice cooker. Just put cooked mushrooms in a rice cooker, add rice and water and cook in rice cooker as usual.
Recipe by
Melanie Cooks
at https://www.melaniecooks.com/mushroom-rice/14407/