Greek Lemon Potatoes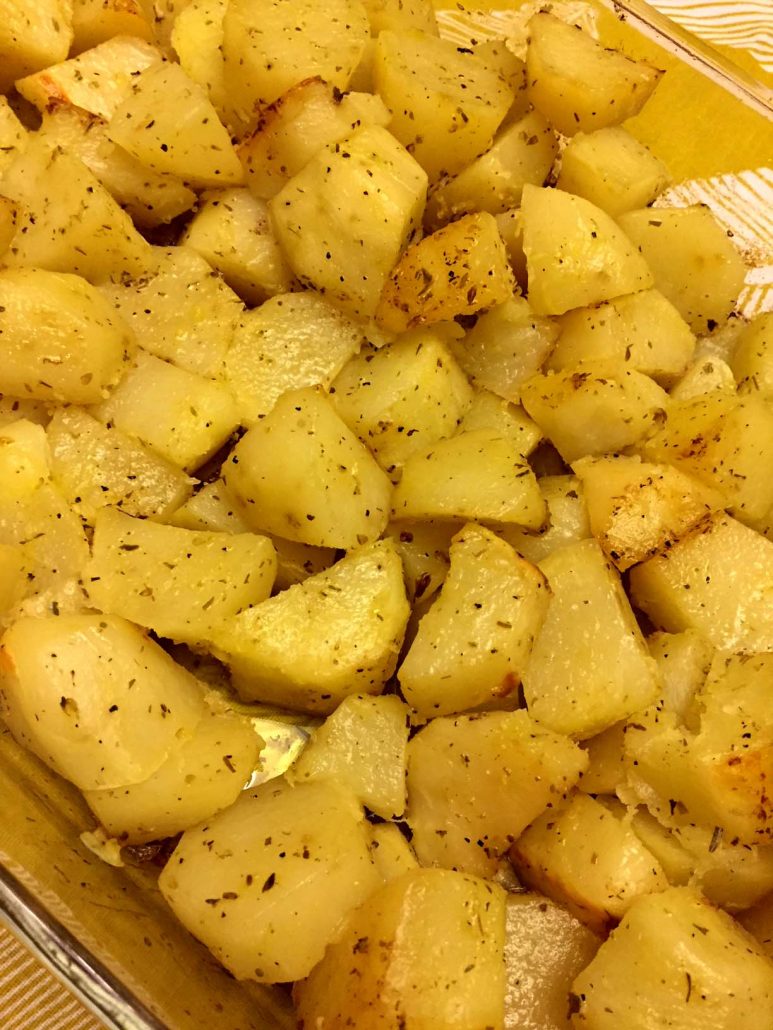 2.5 lbs potatoes, peeled and cut into 2-inch pieces
3 garlic cloves, minced
2 tbsp yellow mustard
¼ cups freshly squeezed lemon juice
½ cup extra-virgin olive oil
1 tbsp dried oregano
Salt and pepper to taste
Preheat the oven to 400F.
In a cup, mix mustard, lemon juice, olive oil, minced garlic and oregano.
Put potatoes in a 9x13 baking dish.
Pour the olive oil mixture over the potatoes and toss with your hands until all the potatoes are coated with the oil mixture.
Cover the baking dish with foil and put in the oven.
Bake the Greek lemon potatoes for 1 hour and 15 minutes.
Season the potatoes with salt and pepper to taste.