Easy Crockpot Mashed Potatoes Recipe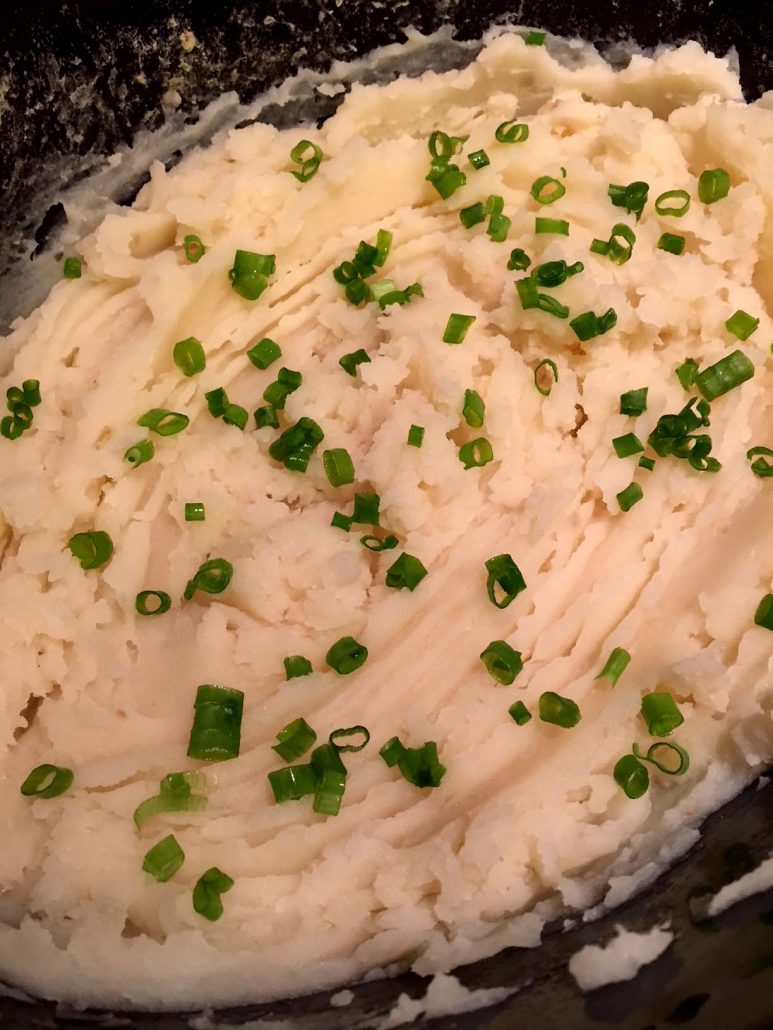 5 lbs potatoes
1 cup chicken or vegetable broth
½ tsp onion powder
1 tsp garlic powder
8 tbsp (1 stick) butter, cut into pieces
½ cup warm milk
Salt and pepper to taste
Chopped green onions or parsley for garnish
Peel the potatoes and cut into quarters.
Put potatoes in a slow cooker and sprinkle with garlic powder and onion powder. Add chicken broth.
Cook the potatoes in a crockpot for 3 hours on High or 6 hours on Low.
Add butter and warm milk to the potatoes. Mash the potatoes with a potato masher until smooth. If more liquid is needed, add more milk until desired consistency.
Add salt and pepper to taste.
Sprinkle the mashed potatoes with chopped green onions or parsley.
Recipe by
Melanie Cooks
at https://www.melaniecooks.com/crockpot-mashed-potatoes/13338/