Oven Baked Tacos Recipe With Ground Beef Or Turkey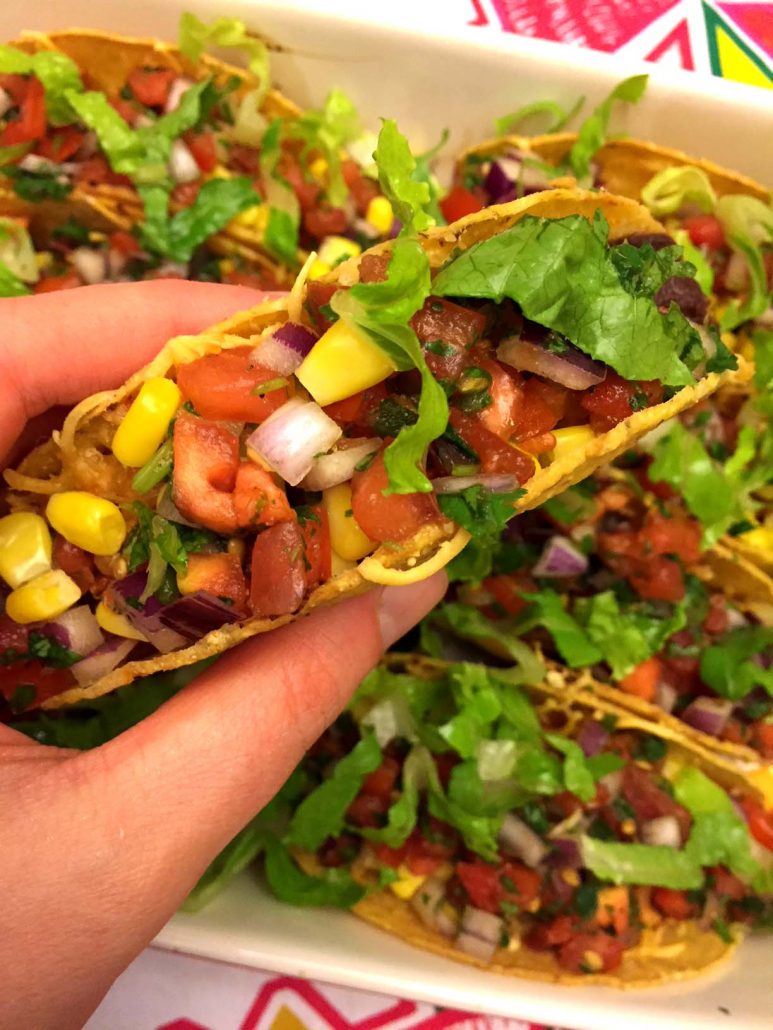 1 package taco shells
1 lb ground beef or turkey
½ cup tomato sauce
1 tbsp taco seasoning
1 can (15 oz) refried beans
1 package (8 oz) shredded cheddar cheese
1 cup shredded lettuce
1 cup frozen corn, thawed
1 cup fresh or canned salsa
Preheat the oven to 400F. Put the taco shells in a 9x13 baking dish (as many taco shells as will fit in a single layer).
Spray a non-stick frying pan with a non-stick cooking spray and heat over medium-high heat. Add the ground beef or turkey and cook, stirring occasionally, for 5 minutes, or until cooked through. Add the taco seasoning and tomato sauce, mix and cook for 2 minutes.
Add the refried beans to the bottom of the taco shells. Add the cooked ground meat to the taco shells on top of beans. Add shredded cheese to the taco shells on top of meat.
Put the baking dish with the tacos in the oven and bake for 10 minutes or until the cheese is melted.
Remove the baked tacos from the oven. Top with corn, fresh salsa and shredded lettuce and serve immediately.
Recipe by
Melanie Cooks
at https://www.melaniecooks.com/oven-baked-tacos/13295/