Sweet and Spicy Baked Chicken Breasts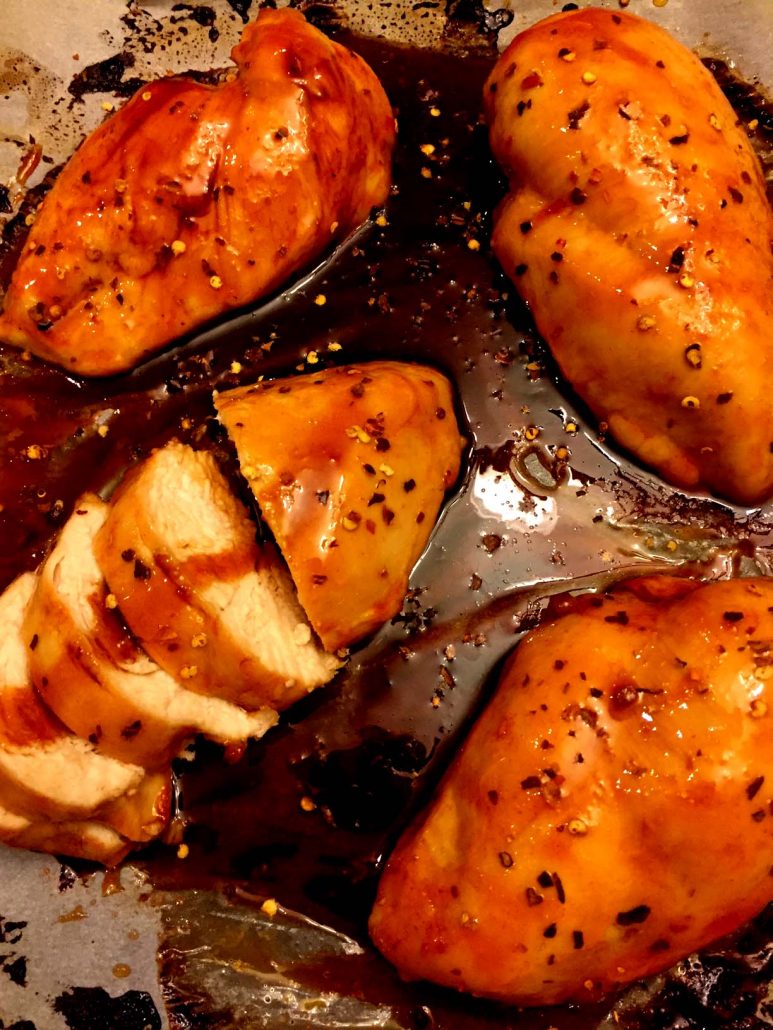 4 skinless boneless chicken breasts
1 cup brown sugar
3 tbsp bottled hot sauce
½ tsp garlic powder
2 tbsp apple cider vinegar
1 tsp salt
3 tbsp water
¼ tsp red pepper flakes
Preheat the oven to 400F. Line a baking pan with parchment paper.
Put brown sugar, hot sauce, garlic powder, vinegar, salt and water in a saucepan. Bring to boil over medium heat, then reduce the heat to Low and stir with a spoon for 1 minute or until the sugar is fully dissolved.
Brush the chicken with some of the sauce on all sides (1 tbsp of sauce for each chicken breast), reserving the rest of the sauce for later.
Put the chicken breasts on a baking sheet in a single layer, put in the oven and bake for 20 minutes, or until cooked through.
Pour the rest of the sweet and spicy sauce over the chicken, sprinkle with red pepper flakes and serve.
Recipe by
Melanie Cooks
at https://www.melaniecooks.com/sweet-spicy-baked-chicken/12980/