Moist Glazed Orange Bundt Cake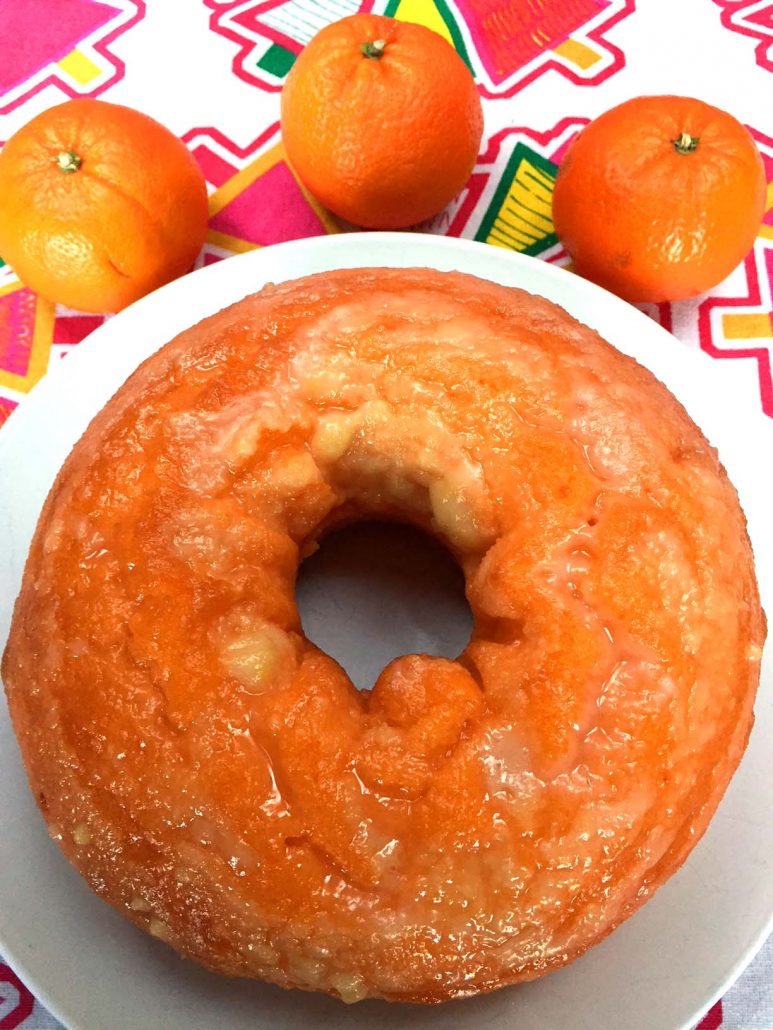 2 sticks butter, softened
2½ cups flour
4 eggs
½ cup sour cream
3 tbsp grated orange zest (from 3 oranges)
¾ cup orange juice (from approx. 3 oranges)
1 tsp vanilla extract
2 cups sugar
1 tsp baking powder
½ tsp baking soda
¾ tsp salt
2 cups powdered sugar
½ cup frozen orange juice concentrate, thawed
Preheat the oven to 350F. Spray a nonstick Bundt pan with cooking spray.
Put the eggs in a medium bowl and mix. Add orange juice, orange zest, sour cream and vanilla to the egg and mix until combined.
Put flour, sugar, baking powder, baking soda, and salt in another large bowl. Add butter and mix with electric mixer on the lowest speed until combined and the mixture is crumbly. Add the egg mixture and mix with the mixer for several minutes until smooth.
Transfer the cake batter into the bundt pan and smooth out surface. Bake for 55 minutes, or until the toothpick inserted in the center comes out clean. Cool the cake for 20 minutes, then invert it into a plate.
While the cake is cooling, make the glaze. To make a glaze, put powdered sugar and orange juice concentrate in a bowl and mix until smooth. Pour the glaze all over the orange bundt cake while it's still warm (right after you inverted the cake on a plate).
Recipe by
Melanie Cooks
at https://www.melaniecooks.com/orange-bundt-cake/12818/