Easy Baked Lemon Garlic Chicken Legs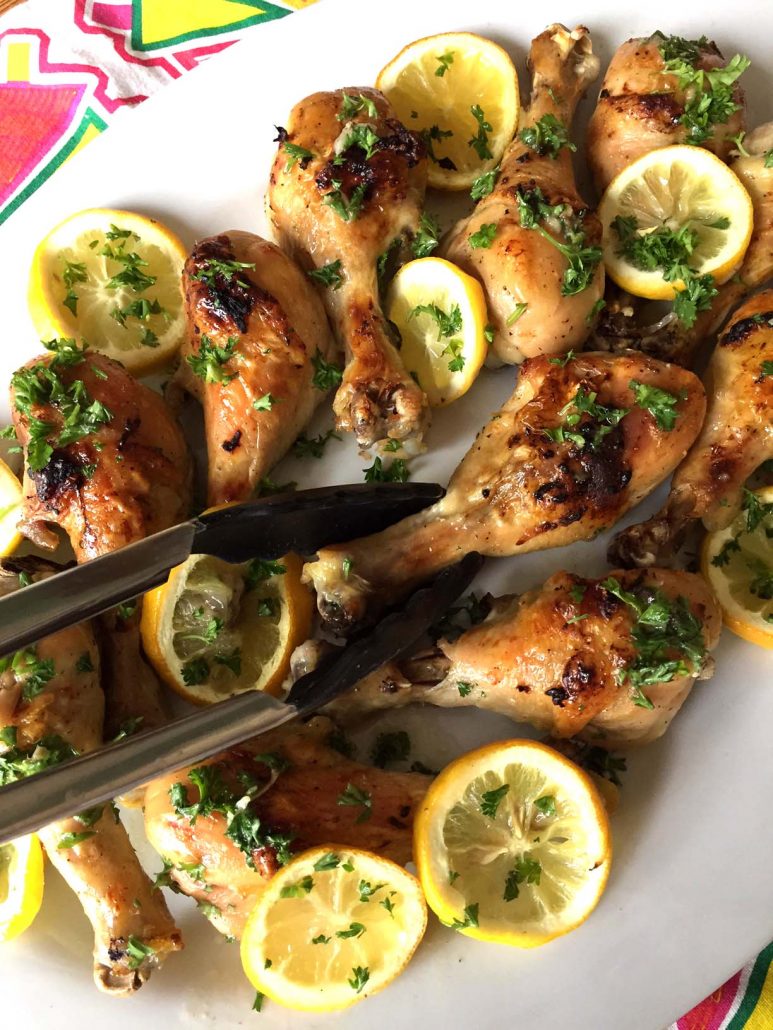 12 chicken legs
2 lemons
8 garlic cloves, minced
1 tsp salt
¼ tsp pepper
¼ cup minced parsley, for garnish
Preheat the oven to 400F.
Line the baking sheet with parchment paper.
Put the chicken legs on the baking sheet in a single layer.
Sprinkle the chicken with salt and pepper.
Rub each chicken leg with minced garlic all over.
Squeeze one lemon over the chicken legs.
Slice the second lemon and put the slices on a baking sheet between the chicken legs.
Put the baking sheet in the oven and bake for 20 minutes.
Take the baking sheet out of the oven and carefully flip each chicken legs with tongs.
Return the chicken legs to the oven to the top rack and bake for another 20 minutes.
Switch the oven to Broil and cook for 4 more minutes.
Remove chicken legs from the oven, put on a platter, pour the pan juices over them and sprinkle with fresh parsley.
Recipe by
Melanie Cooks
at https://www.melaniecooks.com/baked-lemon-garlic-chicken-legs/11916/