Oven Baked Zucchini Chips Recipe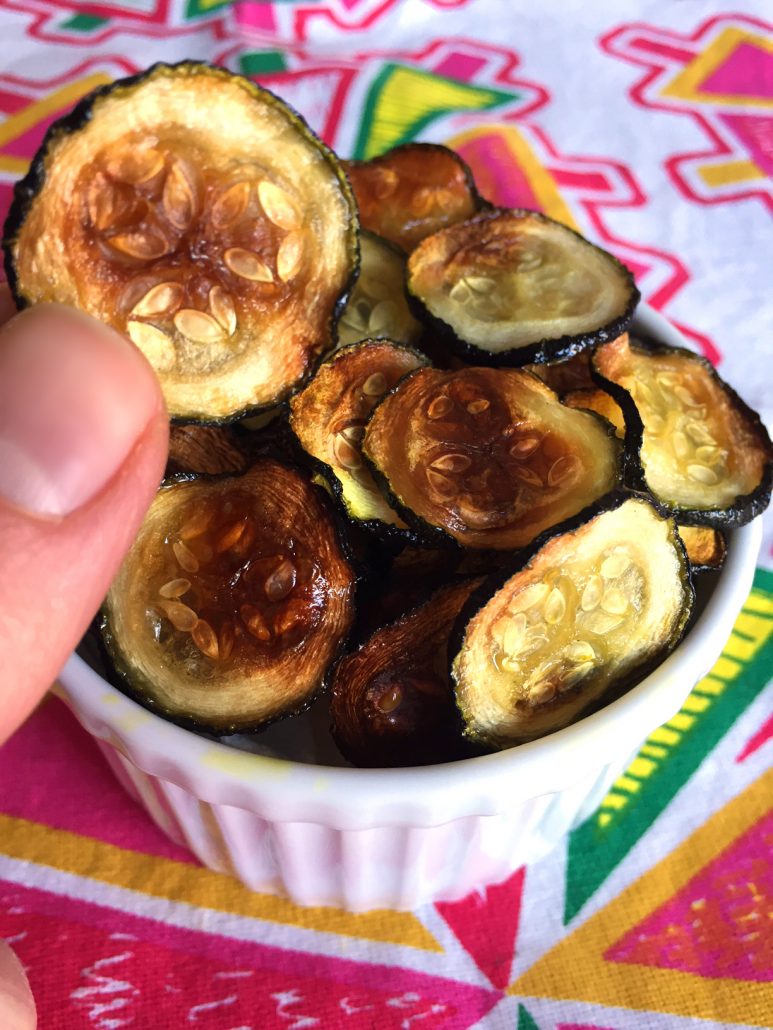 1 zucchini
2 tbsp olive oil
Salt and pepper to taste
Preheat the oven to 220F.
Line the baking sheet with parchment paper.
Slice the zucchini into extremely thin slices. Slice it as thin as you can - thick slices won't be crisp!
Put the zucchini slices on a large sheet of paper towel in a single layer, then cover with another sheet of paper towel. Press on the paper towel with your hands over the zucchini slices to draw the moisture out.
Put the zucchini slices on parchment paper in a single layer (discard the paper towel).
Brush the zucchini slices with oil using a pastry brush. Flip them over and brush with oil on the other side.
Put zucchini slices in the oven and bake for 2 hours (or until crisp).
Remove the zucchini chips from the oven and sprinkle with salt and pepper to taste.
Recipe by
Melanie Cooks
at https://www.melaniecooks.com/baked-zucchini-chips/11839/