Best Ever Mexican Hot Chocolate Recipe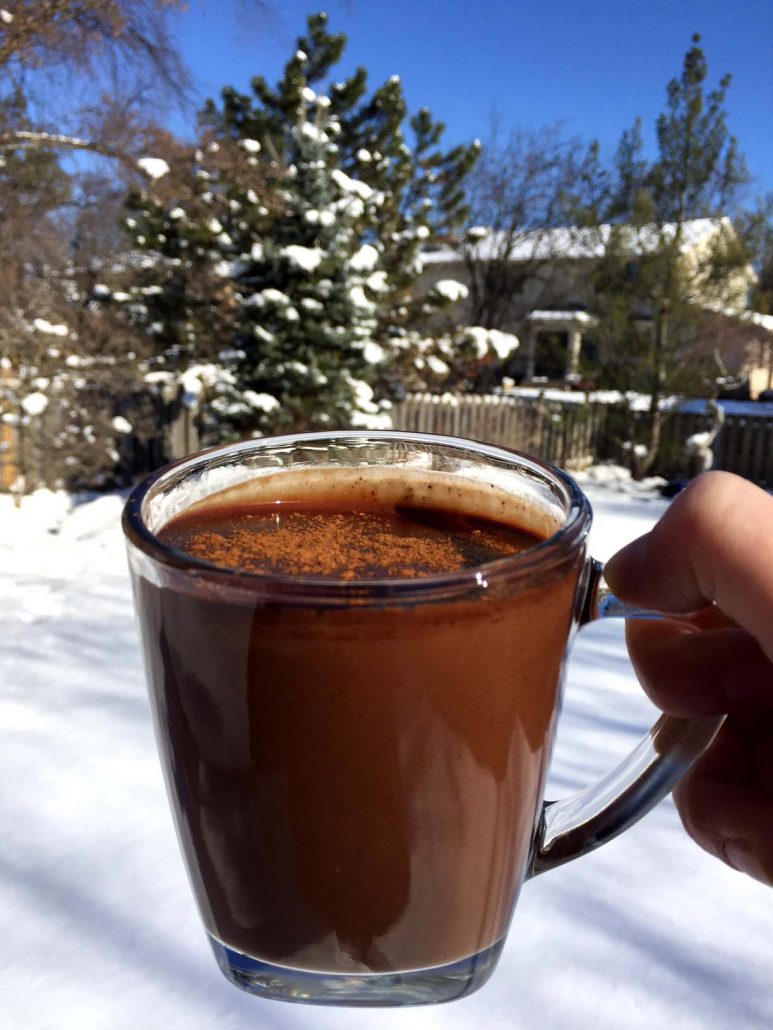 1 cup milk
1 cup semisweet chocolate chips
1 tsp cinnamon
1 tsp vanilla
½ tsp chili powder
Put all ingredients in the pot.
Heat on medium-high heat until the milk starts to simmer (but not boiling yet). Turn off the heat (do not let the milk boil).
Whisk with a hand-held whisk or with a fork until the chocolate chips are fully melted and the mixture is smooth.
Pour Mexican hot chocolate in 2 cups. Sprinkle with extra cinnamon or cocoa powder. Enjoy!
Recipe by
Melanie Cooks
at https://www.melaniecooks.com/mexican-hot-chocolate/11512/