Pinecone Cheese Ball Appetizer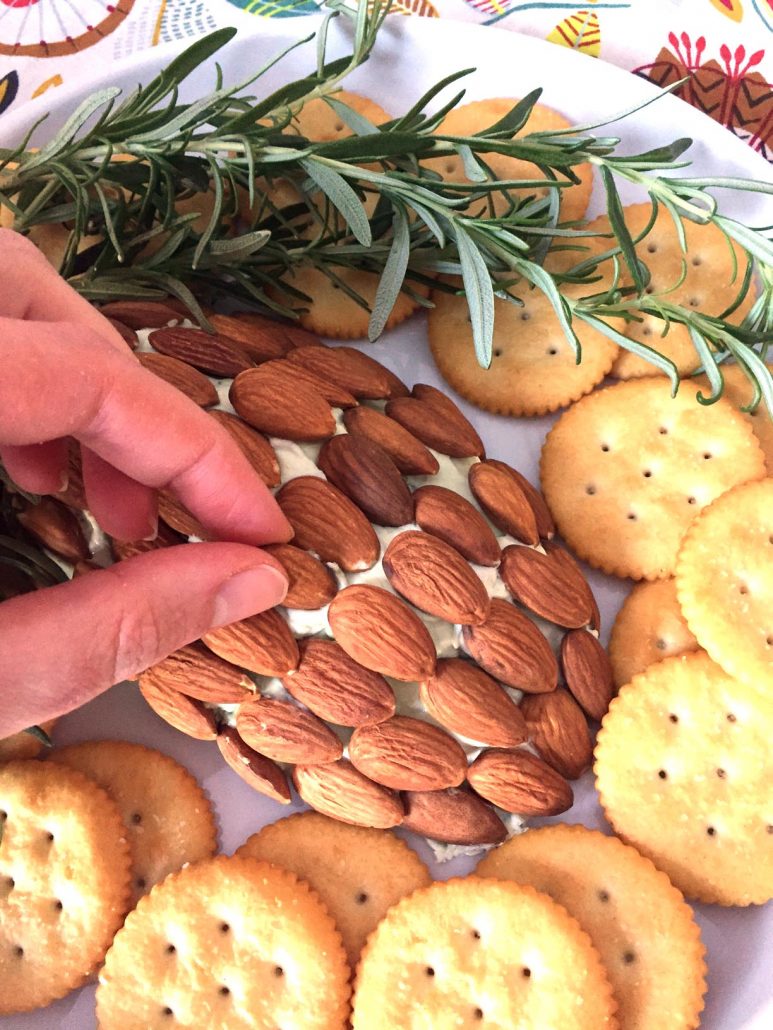 Recipe type:
Appetizer,Holiday
1 package (8 oz) cream cheese
1 stalk green onion, coarsely chopped
½ cup almonds
4 sprigs of fresh rosemary
Put green onion and cream cheese in a food processor fitted with a steel blade. Process for 1 minute, or until the cream cheese is well blended with the onion.
Put the cream cheese mixture in the middle of a plate and shape into a pinecone shape.
Put the almonds on top of the cream cheese pinecone to resemble the pinecone scales.
Put the rosemary sprigs on top of the pinecone to resemble the pine needles.
You can use packaged flavored cream cheese of your choice for other flavors.
Recipe by
Melanie Cooks
at https://www.melaniecooks.com/pinecone-cheese-ball/11071/