Easy Pumpkin Muffins Recipe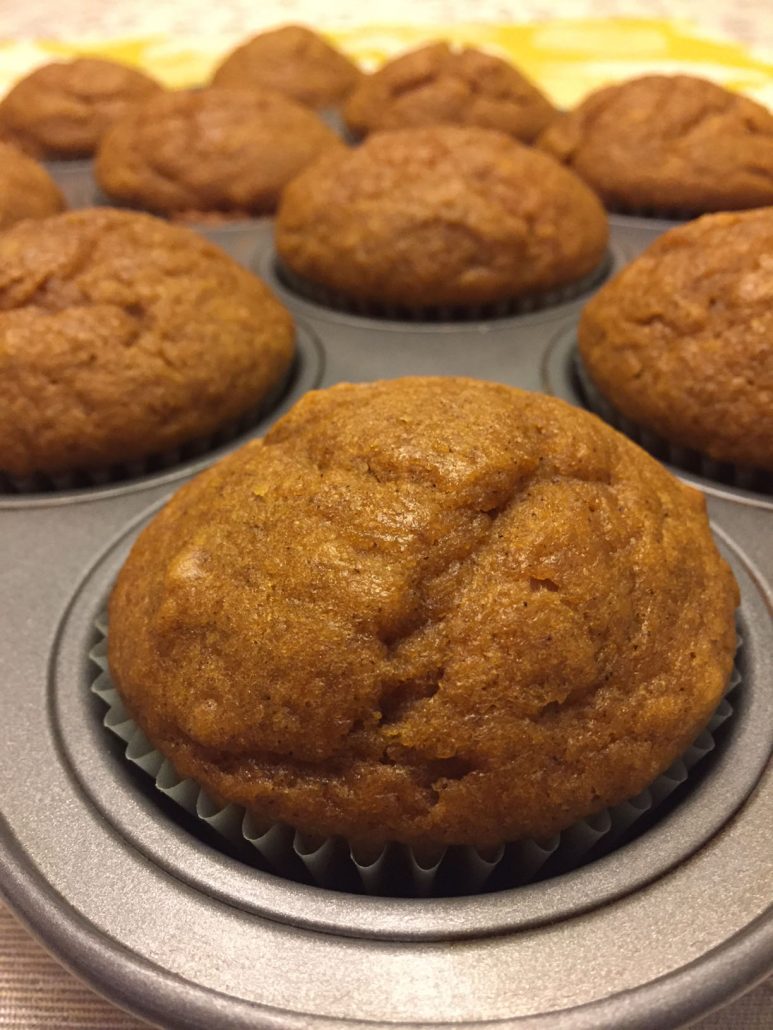 Recipe type:
Breakfast,Baking
1¾ cups flour
1 cup packed brown sugar
1 tsp baking powder
1 tbsp cinnamon
½ tsp baking soda
½ tsp salt
2 eggs
1 can (15 oz) pumpkin puree
½ cup canola oil
1 tbsp milk
1 tsp vanilla
Preheat oven to 375F. Line a muffin tin (12 muffin cups) with paper liners (or grease a non-stick muffin tin with butter).
In a bowl, add flour, brown sugar, cinnamon, baking powder, baking soda and salt, and stir to combine.
In another large bowl, add the eggs and whisk them with a fork. Add the pumpkin puree, canola oil, milk and vanilla and stir with a spoon to combine until smooth.
Add the dry ingredients into the wet ingredients. Stir with a spoon to combine until the batter is smooth.
Using the spoon, put the mixture into a muffin tin (it should fill 12 muffin cups to make 12 large muffins).
Put the pumpkin muffins in the oven and bake for 25 minutes.
Recipe by
Melanie Cooks
at https://www.melaniecooks.com/pumpkin-muffins-recipe/10547/