Crispy Baked Kale Chips Recipe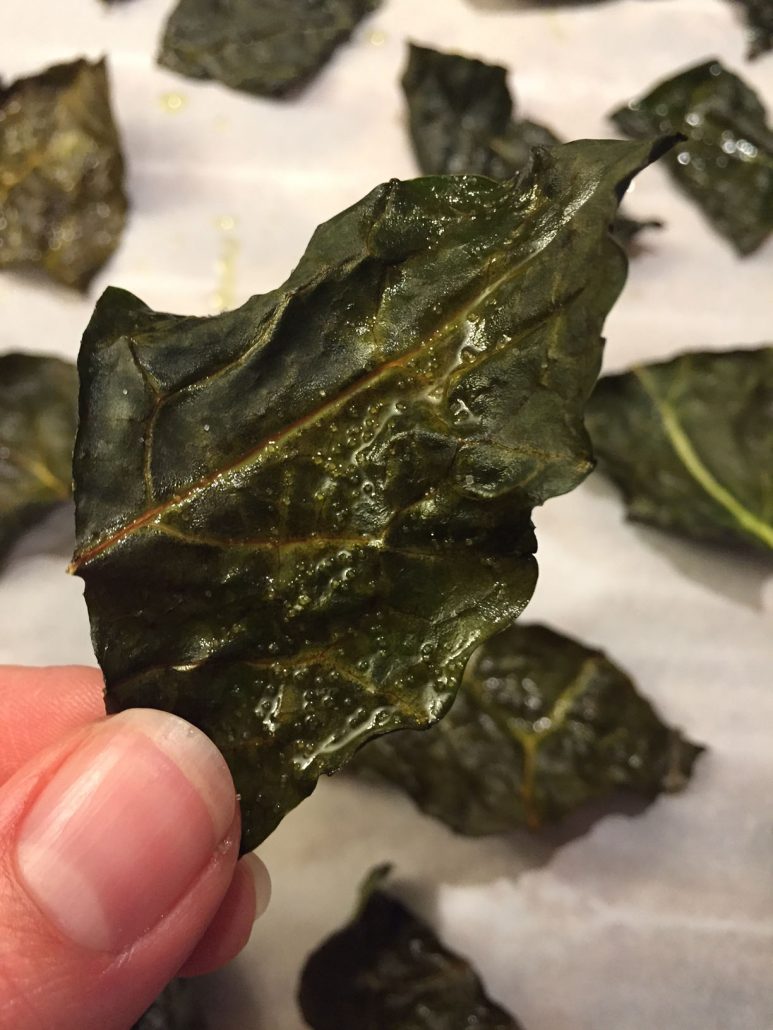 1 bunch kale
½ tbsp olive oil
½ tsp salt
Preheat the oven to 300F.
Wash the kale leaves and thoroughly dry them, so no water remains on the kale. (First shake of the water, then blot the kale leaves on both sides with paper towels). In order for the chips to be crispy, the kale must be completely dry.
Cut out and remove the thick part of the stem.
Cut the kale leaves into chip-sized pieces.
Drizzle the olive oil over kale and toss with your hands to coat the kale with oil.
Line the baking sheet with non-stick parchment paper.
Put the kale pieces on the baking sheet in a single layer.
Put in the oven and bake for 20 minutes.
Remove the kale chips from the oven and sprinkle with salt.
Recipe by
Melanie Cooks
at https://www.melaniecooks.com/crispy-baked-kale-chips/10423/