Fruit-Infused Hibiscus Iced Tea - Sugar-Free And Naturally Sweet!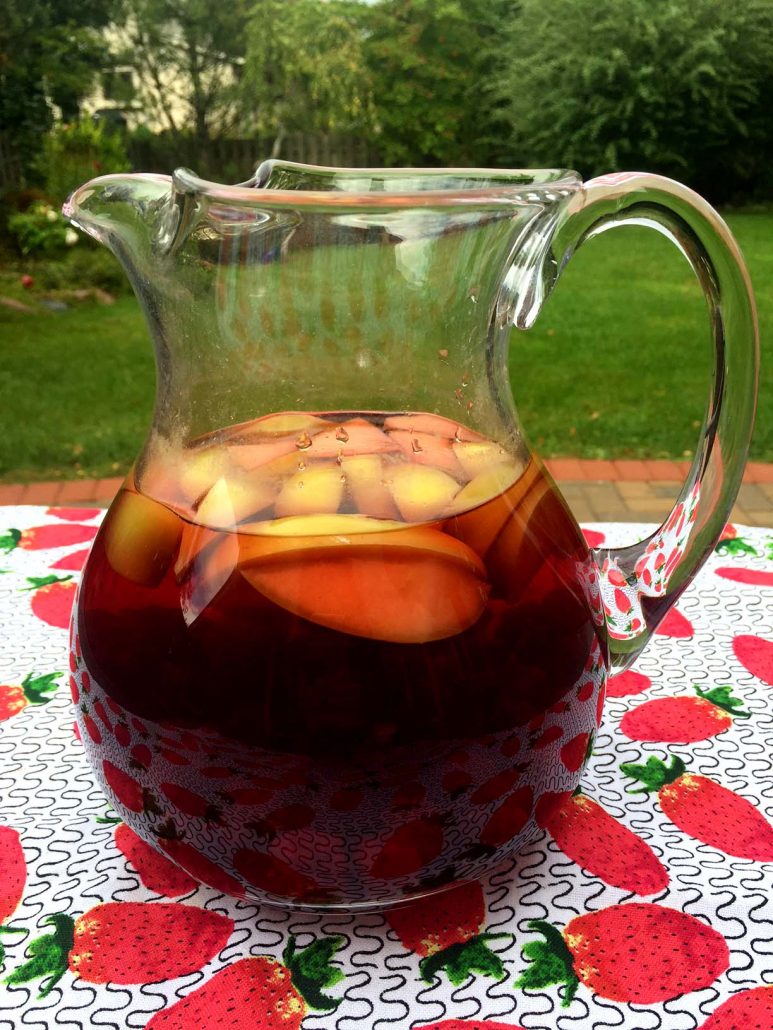 3 hibiscus tea bags
10 cups boiling water
3 apples, sliced
1 package (1 pint) blackberries
Put the tea bags, apple slices and blackberries in a large pitcher.
Pour the boiling water in a pitcher.
Let stand for 30 minutes.
Remove the tea bags and discard them.
Refrigerate the ice tea. Serve chilled.
Recipe by
Melanie Cooks
at https://www.melaniecooks.com/fruit-infused-hibiscus-iced-tea/10355/