Sesame-Free Hummus Without Tahini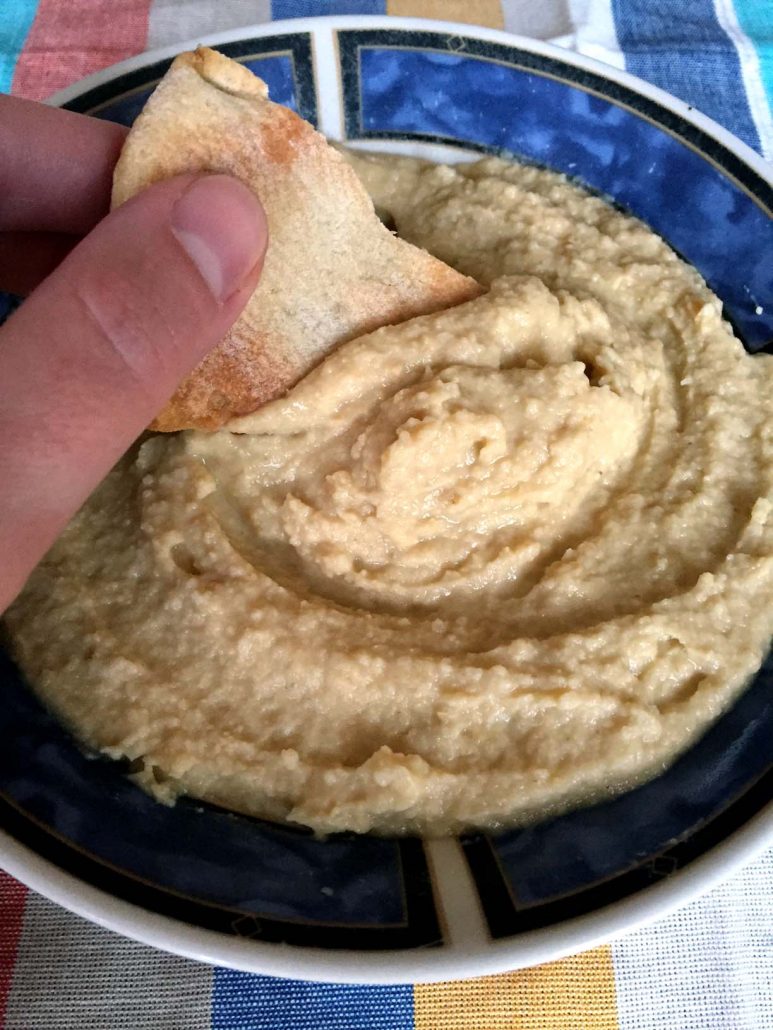 Recipe type:
Appetizer, Dip
1 (15 oz) can garbanzo beans (chickpeas)
2 tbsp extra-virgin olive oil
1 tbsp freshly squeezed lemon juice
3 tbsp water
1 garlic clove, peeled
½ tsp ground cumin
¼ tsp salt
Drain and rinse the garbanzo beans.
Add the garbanzo beans, olive oil, water, garlic, cumin and salt to the food processor fitted with a steel blade. Process for about 1 minute, until smooth.
Recipe by
Melanie Cooks
at https://www.melaniecooks.com/hummus-without-tahini/10223/