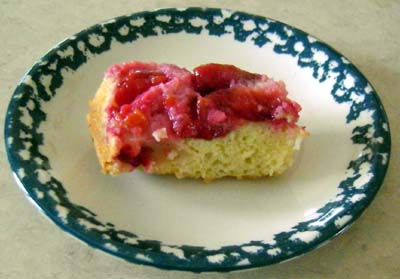 Ingredients:
8 plums
3 eggs
1 cup sugar
1/2 stick (4 tbsp) of butter, melted
1 cup flour
1 tsp baking powder
Directions:
Preheat oven to 375 F.
Slice the plums and discard the pits.  Put the plums on the bottom of the non-stick 9-inch baking dish.
 In a large bowl, whisk the eggs.  Add sugar and mix.  Add butter and mix.   Add the flour and baking powder and stir until combined.
Pour the batter on top of the plums.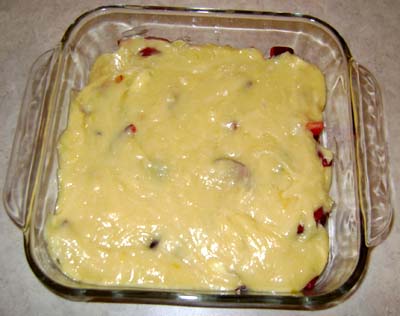 Put the baking dish in the oven.  Bake for 35 minutes.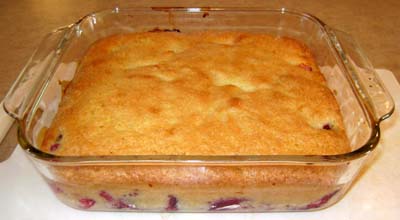 When slicing the cake, invert the slices upside down, so the plums are on top.  Alternatively, you can invert the whole cake first on the plate and then slice it.  I prefer inverting individual slices with a spatula as opposed to maneuvering the whole cake.
Note: the plums have sour notes, and I like it this way :)  If you'd rather have it sweet, you can sprinkle the layer of plums with an extra 1/4 cup of sugar before pouring the batter on top.