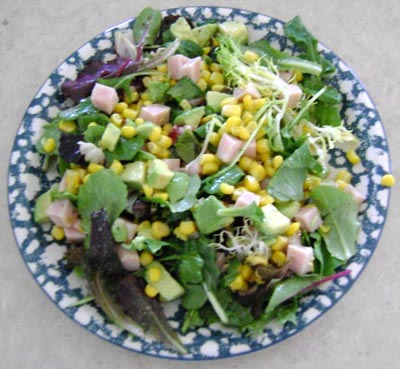 This salad is filling enough to be a main dish!
Ingredients:
Cubed cooked turkey breast
Canned corn, drained
Avocado, cubed
Lettuce leaves
Oil
Vinegar
Directions:
Whisk oil and vinegar (3 parts oil, 2 parts vinegar) to make a dressing.
In a large bowl, combine all ingredients.  Toss with dressing to coat.
Note: you can also use cubed ham instead of turkey