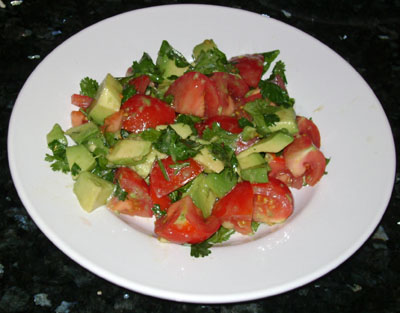 I created this salad when I had avocado in my fridge, but was tired of guacamole :)
Salad Ingredients:
Tomatoes
Avocado
Cilantro
Olive Oil
Lime Juice
Directions For Making The Salad:
Chop the tomatoes.  Peel and chop the avocado.  Chop the cilantro.
Whisk together olive oil and lime juice (3 parts oil to 1 part juice) to make a salad dressing.
Mix tomatoes, avocado, cilantro and dressing.