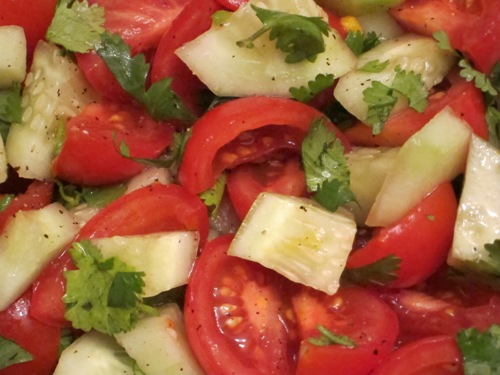 This is a very refreshing and healthy salad!
Ingredients For The Salad:
Tomatoes
Cucumbers
Cilantro
Oil
Vinegar
Directions How To Make The Salad:
Cut tomatoes and cucumbers into cubes.  Chop cilantro.
Make a salad dressing with a ratio of 3 parts of oil to 1 part of vinegar.
Mix all ingredients.