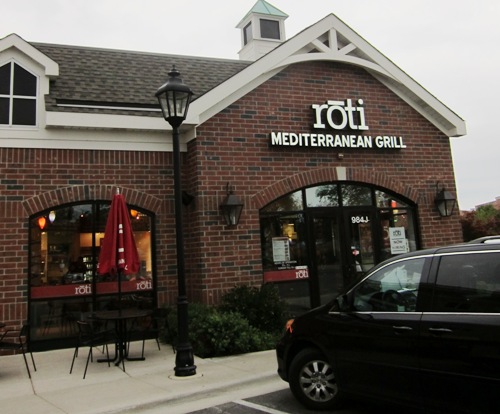 Roti Mediterranean Grill is a fast food chain restaurant serving Middle Eastern-style food.  I like Roti and often eat there for lunch – Roti restaurant is cheap and quick, and the food is tasty and pretty healthy!
The ordering at Roti Mediterranean Grill works like this: you pick your base (the choices are sandwich, Mediterranean plate or salad), the kind of meat or veggie option (chicken, steak, falafel, roasted vegetables), and then the sides.  With the sandwich option, you can put your ingredients in either pita pocket or the flatbread wrap.  The plate option comes with the meat, rice and a choice of 3 side dishes.
Roti Mediterranean Grill has  yummy sauces and a great selection of side dishes.  The sauces are cucumber yogurt, tahini, red pepper aioli and spicy sauce.  The side dishes are hummus, tomato and cucumber salad, red cabbage slaw, mixed greens, pickled onions, couscous, spicy eggplant, feta cheese, olives and roasted vegetables.
In addition to the menu options where you select all the ingredients, Roti also has several fixed menu choices – double chicken kabob plate (two chicken kabobs, rice, tomato and cucumber salad, mixed greens and pita), Sultan sandwich (pita pocket stuffed with chicken Roti, hummus, tomato and cucumber salad, red cabbage slaw, greens and spicy sauce) and Mediterrranean chopped chicken salad (mixed greens with chicken, tomato and cucumber salad, feta cheese, olives, couscous and croutons).   You can also order a side of falafel (3 pieces) and hummus with pita.
The prices at Roti restaurant are very cheap: the sandwich is $6.50, the Mediterranean plate is $7.50 and a salad is $7.50.  You get a lot of food, and all the food is fresh and tasty!  The food at Roti is healthier than most other fast-food joints – there are lots of vegetables and most things are grilled – not fried.
Roti is a great place to eat with the kids, since Roti kids menu has very tasty cheese pizza!  Roti uses flatbread for the pizza crust, and the pizza is thin, fresh and yummy!
Here are the pictures from Roti Mediterranean Grill restaurant in Northbrook, IL (Chicago suburbs) –
Inside the Roti restaurant: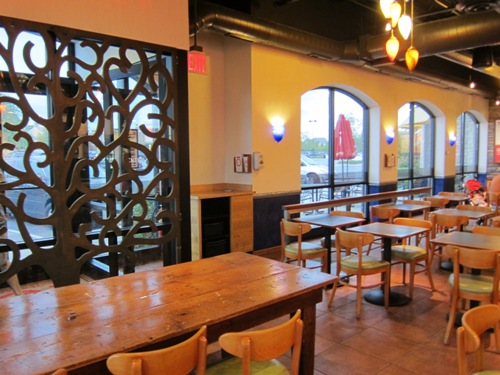 Fresh and hot pita: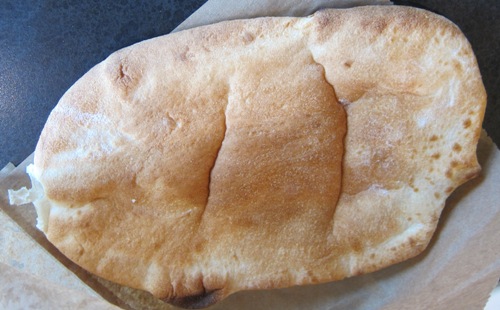 Roti chicken kabob plate with yellow rice, pickled onions and spicy eggplant: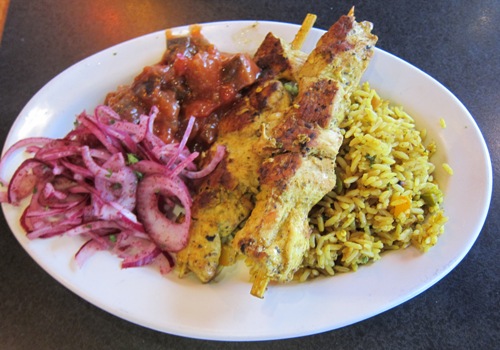 Roti chicken plate with yellow rice, red cabbage slaw and tomato and cucumber salad: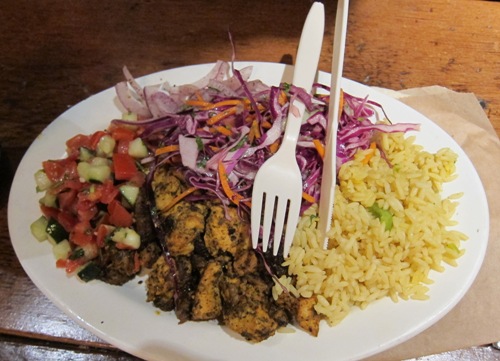 Roti felafel plate with yellow rice, spicy eggplant, roasted vegetables and tomato and cucumber salad: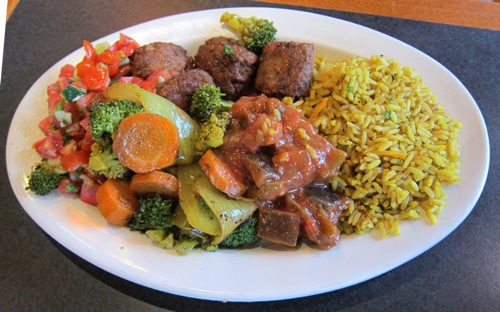 Cheese pizza from Roti kids menu: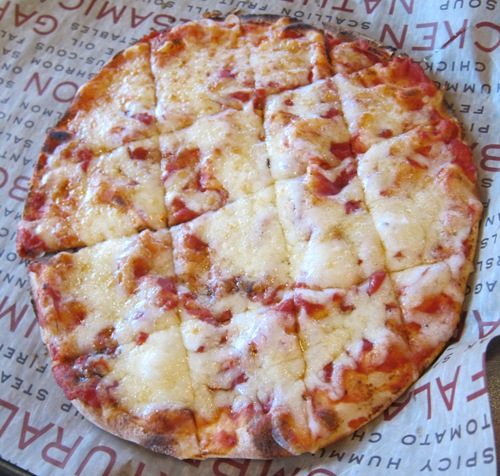 Fruit cup that the kids get with their kids menu pick: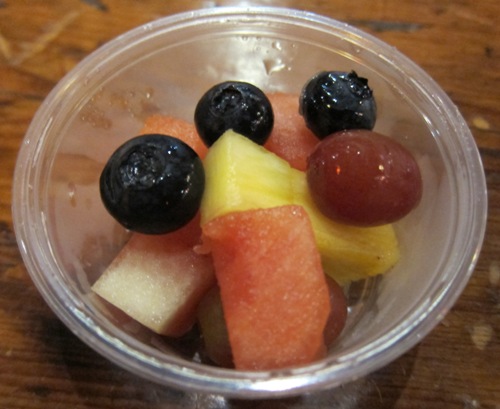 Chocolate chip cookie from Roti:
Roti has a great baklavah – it's my favorite Middle Eastern dessert!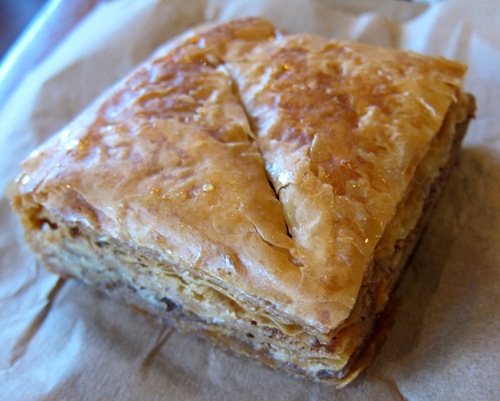 Roti Mediterranean Grill restaurant is a chain with locations in Illinois, Washington DC, Virginia, Maryland and New York.  If you live in those states, please Google for a Roti location near you.
The Roti restaurant location where I took pictures is Northbrook IL (Chicago suburbs), and the address is 984 Willow Rd  Northbrook, IL 60062, the phone number is 847-418-2400.
http://www.melaniecooks.com/wp-content/uploads/2013/02/roti-restaurant.jpg
414
500
Melanie Mendelson
http://www.melaniecooks.com/wp-content/uploads/2015/11/logo-new2.png
Melanie Mendelson
2013-02-21 07:25:44
2013-02-09 15:00:36
Roti Mediterranean Grill Restaurant Review