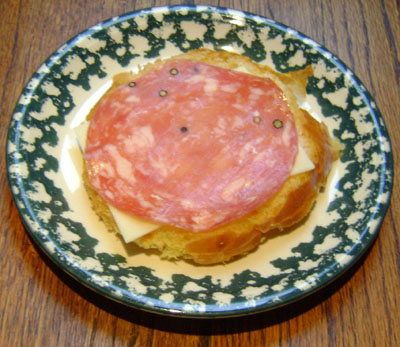 I've had sliced salami and provolone cheese in the fridge, and a package of fresh brioche buns on the counter.  Combining these yummy ingredients made a super-easy lunch!
Ingredients:
Brioche bun, split horizontally
Provolone cheese, sliced
Salami, sliced
Mayo
Directions How To Make This Sandwich
Spread the mayo on brioche.  Put the provolone cheese on brioche.  Put the slice of salami on top.