My parents brought this Jamaica High Mountain Coffee from their vacation in Jamaica, and now it's my new favorite coffee!  I love coffee, and when I got this new coffee in such a cute package, I couldn't wait to brew it.
When I opened the package of Jamaica High Mountain Coffee, these coffee beans smelled so fresh and so good!  Then I ground the coffee beans and brewed the coffee, and the coffee was super tasty.  Somehow this coffee seemed to be stronger than the average coffee even though I used the same amount of coffee as usual.  I could just feel the coffee energy as I was drinking it!
The taste of the Jamaica High Mountain Coffee was clean, medium bodied and not bitter.  It was really enjoyable just to hold this coffee in my mouth and savor its flavor.  I will be definitely ordering more of this great coffee online!
After doing a Google search on the Jamaican High Mountain Coffee, I found out that it's the best Jamaican Coffee is called Jamaica Blue Mountain Coffee, and the High Mountain is the next tier of coffee after the Blue Mountain.  Since I loved the High Mountain so much, I can only imagine what Blue Mountain will taste like 🙂 The Blue Mountain coffee is really expensive, but I love coffee so much, I just have to try it!
Here's the picture of the opened bag of Jamaica High Mountain Coffee: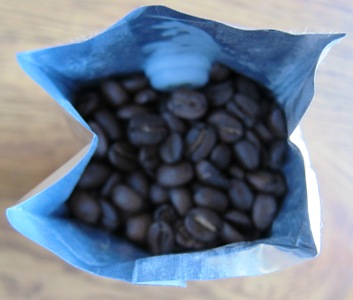 And here's the cup of brewed Jamaica High Mountain Coffee, with a tiny bit of milk: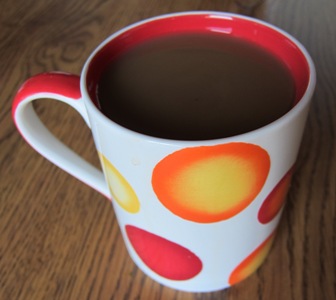 If you love coffee as much as you do, read my tips on how to make good coffee.  Also, check out how to make iced coffee latte and the copycat Starbucks cinnamon dolce latte recipe.
http://www.melaniecooks.com/wp-content/uploads/2012/12/jamaica-coffee.jpg
521
400
Melanie Mendelson
http://www.melaniecooks.com/wp-content/uploads/2015/11/logo-new2.png
Melanie Mendelson
2012-12-14 07:28:03
2012-12-14 07:28:07
Jamaican High Mountain Coffee