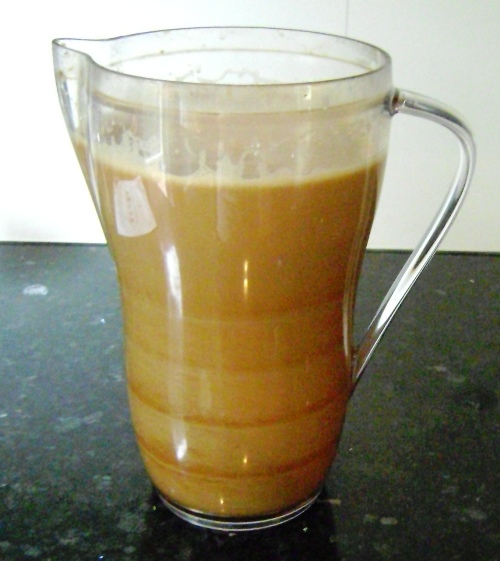 Forget about those overpriced cans of coffee latte!  You can make your own iced coffee at home for a fraction of the cost of canned ones.  Plus a homemade iced coffee has much better taste!  Just imagine how long the coffee in those cans has been sitting out there… yuck!  Your own iced coffee latte is fresh and good!

This iced coffee latte keeps for several days in the refrigerator (as long as the pitcher is closed… if your pitcher doesn't have a lid, cover it with the plastic wrap).
Grind 1 cup of coffee beans in a coffee grinder.
Put ground coffee in a coffee filter of the coffeemaker.
Pour 7 cups of filtered or bottled water in the coffee maker.
Brew the coffee.
Pour the coffee from the coffeemaker carafe into a pitcher.
Add 7 tbsp of sugar and stir.
Add 1 cups of milk and stir.
Refrigerate until cold.