Hello hello! Welcome to Melanie's 35th Meal Plan Monday!  Week 35 of FREE easy weekly meal plans is here, and here's this week's delicious menu:
Sweet & Spicy Apricot Garlic Chicken
Baked Fish In Foil
Cranberry Apple Grilled Cheese
2-Ingredient Crockpot Chicken Stew
Ground Beef & Potato Bake
And for dessert we are having an amazingly easy and delicious peach cobbler!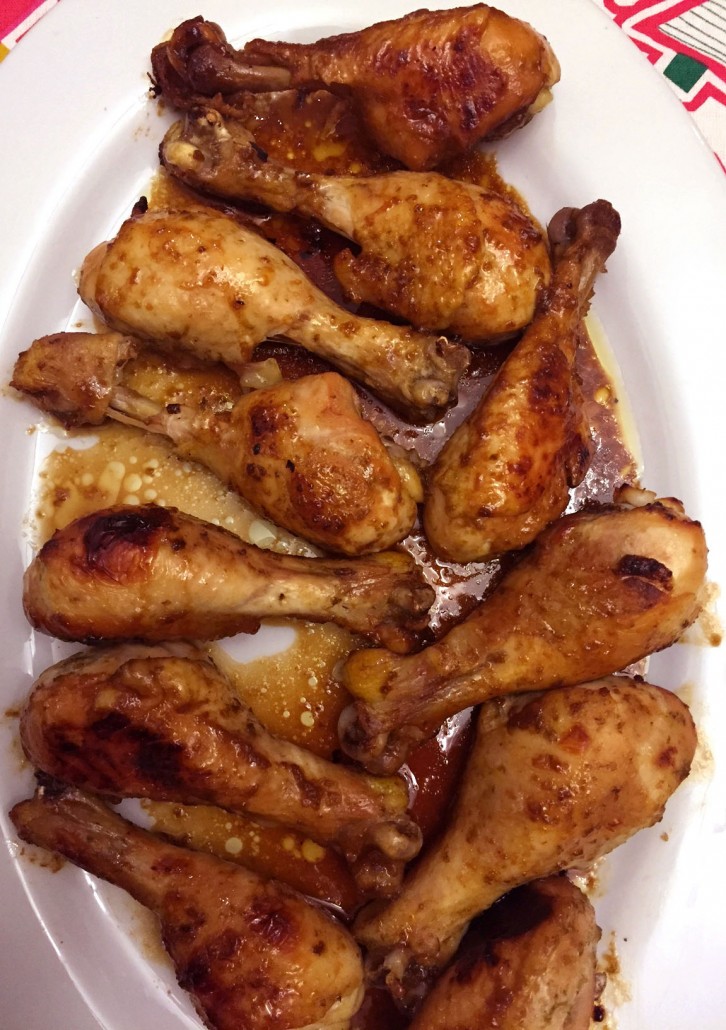 This sweet and spicy sauce is so finger-lickin' good!  This yummy chicken is baked with the amazing sauce of apricot jam, soy sauce, garlic and jalapeno – what an explosion of flavor!
Recipe link: Sweet and Spicy Apricot Garlic Chicken Recipe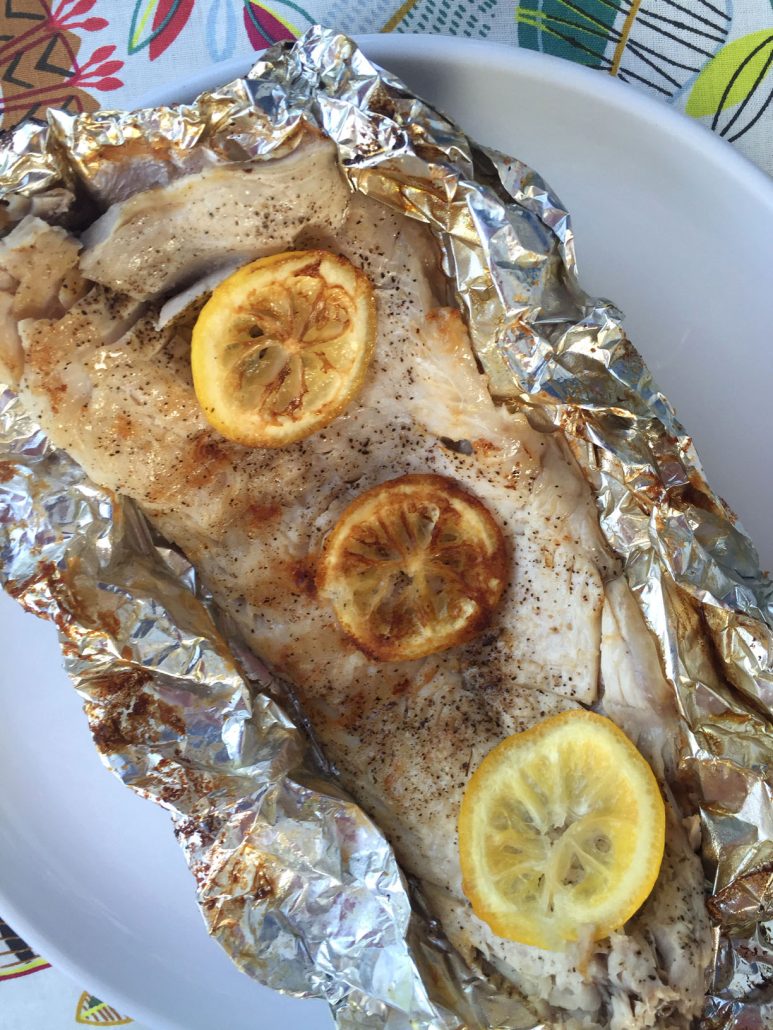 Super healthy, super easy and super delicious!  Fish is topped with lemon slices, wrapped in foil and baked – doesn't get any easier than that!  And cleanup is so easy too!
Recipe link: Baked Fish In Foil Packets Recipe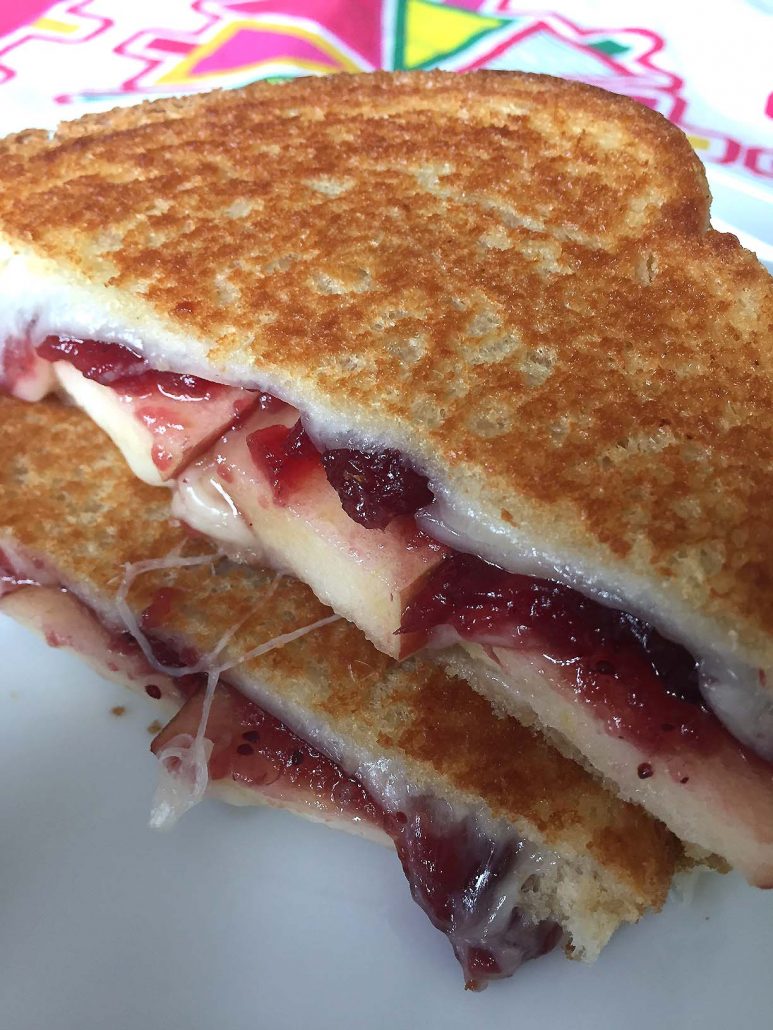 You are going to love this unusual grilled cheese!  The addition of cranberry sauce and apple slices takes this grilled cheese to the gourmet level!  Golden brown warm sandwich with gooey melted cheese, sweet cranberry sauce and crunchy apples – amazing!
Recipe link: Apple Cranberry Grilled Cheese Sandwich Recipe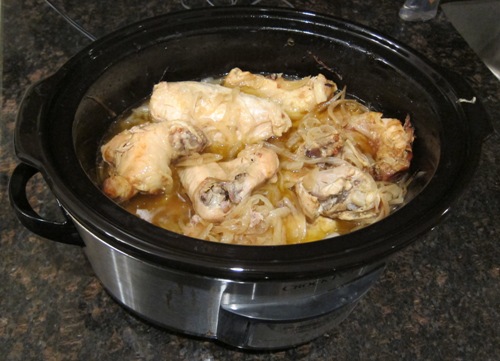 This amazing chicken stew has just 2 ingredients – chicken and onions!  When simmered for hours in a crockpot, the onions release their juices and magically transform into delicious sauce!  Just put the chicken and onions in a slow cooker, walk away and come back to a delicious dinner!
Recipe link: 2 Ingredient Crockpot Chicken Stew Recipe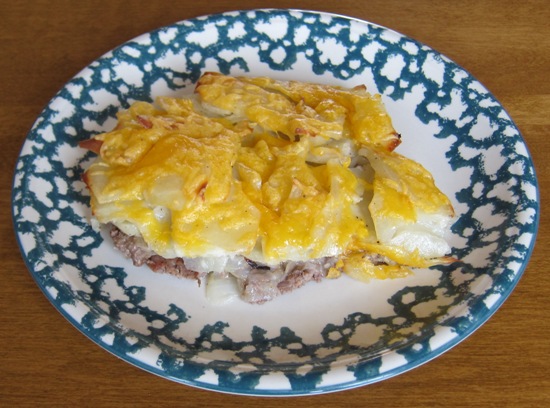 The simplest ingredients make a delicious dinner everyone likes!  Ground beef is topped with onions, potatoes and cheese and baked in the oven to perfection!
Recipe link: Ground Beef And Potato Bake Recipe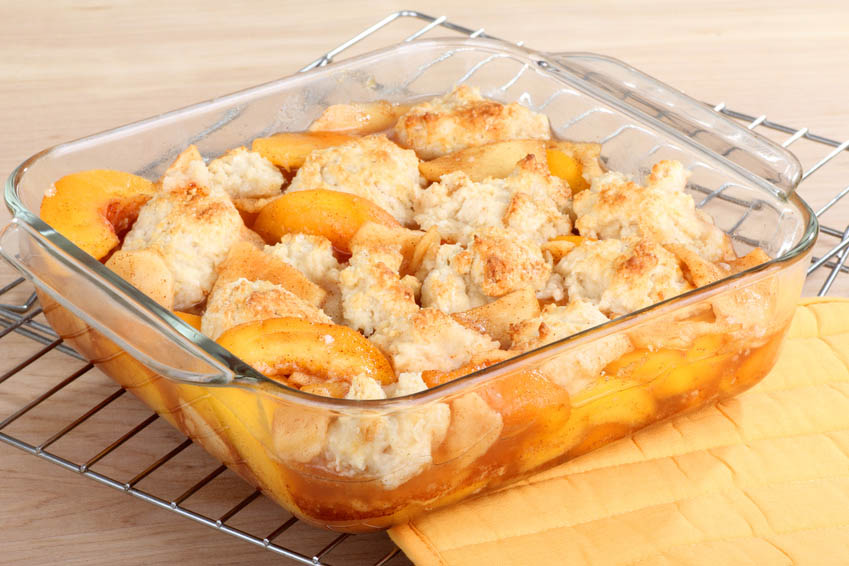 This peach cobbler is made with fresh peaches – that's why it tastes so good!  Super easy to make and tastes amazing!
Recipe link: Easy Peach Cobbler Recipe
Weekly Shopping List:
Sweet & Spicy Apricot Garlic Chicken
½ cup apricot jam
¼ cup soy sauce
2 jalapeno peppers
4 gloves garlic
12 chicken legs
Baked Fish In Foil Packets
4 large fish fillets
2 lemons
4 tbsp butter
Apple Cranberry Grilled Cheese Sandwiches
8 slices bread
4 tbsp butter
8 slices cheese
4 tbsp cranberry sauce
2 apples
2 Ingredient Crockpot Chicken Stew
1 whole cut-up raw chicken
3 onions
Ground Beef And Potato Bake
2 lbs ground beef
2 onions
8 potatoes
1/4 cup mayo
1 package (8 oz) shredded cheddar cheese
1 tsp oil
Easy Peach Cobbler
4 tbsp butter, melted
4 large peaches, sliced
1 cup sugar
1 cup all-purpose flour
2 tsp baking powder
¼ tsp salt
1 tsp cinnamon
¾ cup milk
http://www.melaniecooks.com/wp-content/uploads/2016/11/meal_plan_35a.jpg
1184
800
Melanie Mendelson
http://www.melaniecooks.com/wp-content/uploads/2015/11/logo-new2.png
Melanie Mendelson
2016-11-07 09:52:03
2016-11-07 09:52:03
FREE Easy Weekly Meal Plan - Week 35 Recipes & Dinner Ideas