It's Meal Plan MONDAY today, and another week of delicious FREE weekly meal plans is here!  You'll be all set with this super easy and tasty meal plan – no need to wonder what's for dinner! Here are this week's recipes:
Easy Chicken Parmesan
Mango Fish Tacos
5 Ingredient Spinach Lasagna
Chicken Vegetable Lo-Mein
Mongolian Beef
And this week's dessert is ice cream with roasted figs and hazelnuts – really easy to make and so delicious!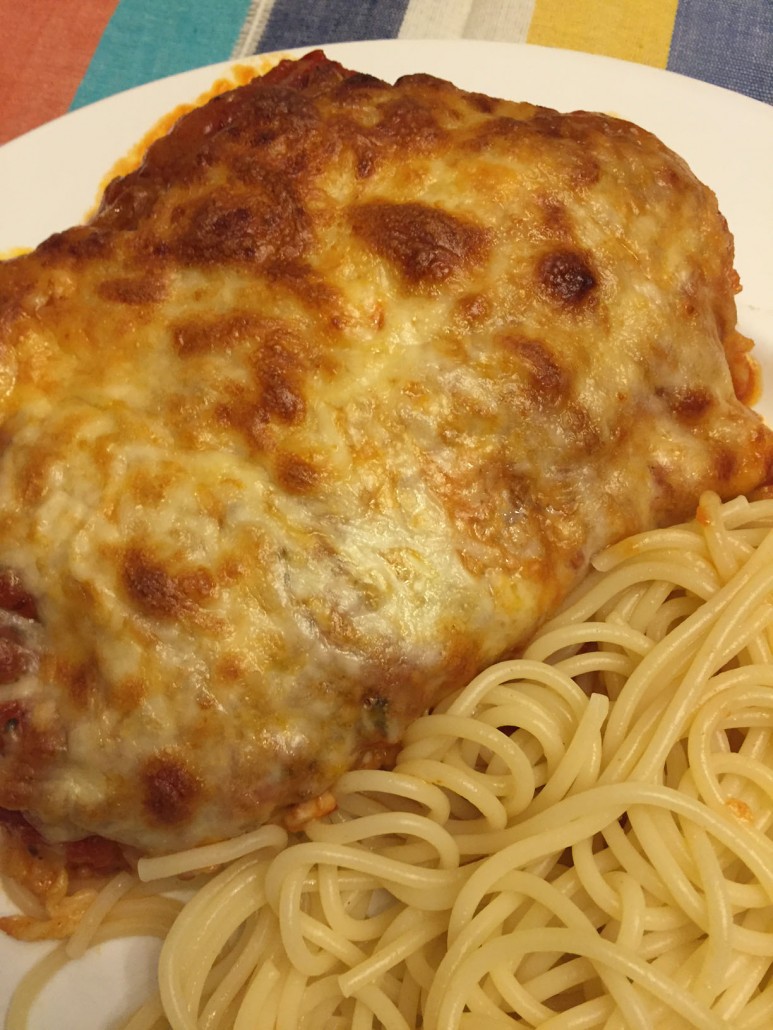 This recipe makes a perfect Italian Chicken Parmesan at home with very little effort!  This chicken is a crowd-pleaser – it's a delicious universal favorite!
Recipe link: Easy Chicken Parmesan Recipe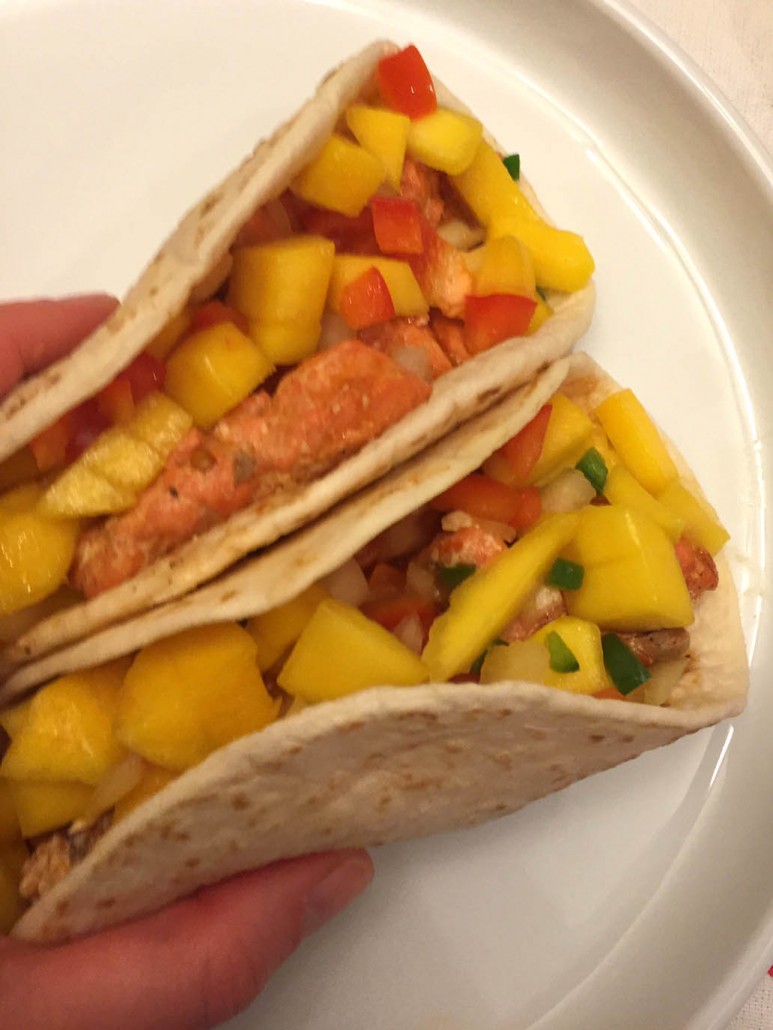 It's Taco Tuesday!  This delicious fish tacos are filled with seasoned salmon and homemade mango salsa!  So healthy and tasty – you'll love them!
Recipe link: Mango Fish Tacos Recipe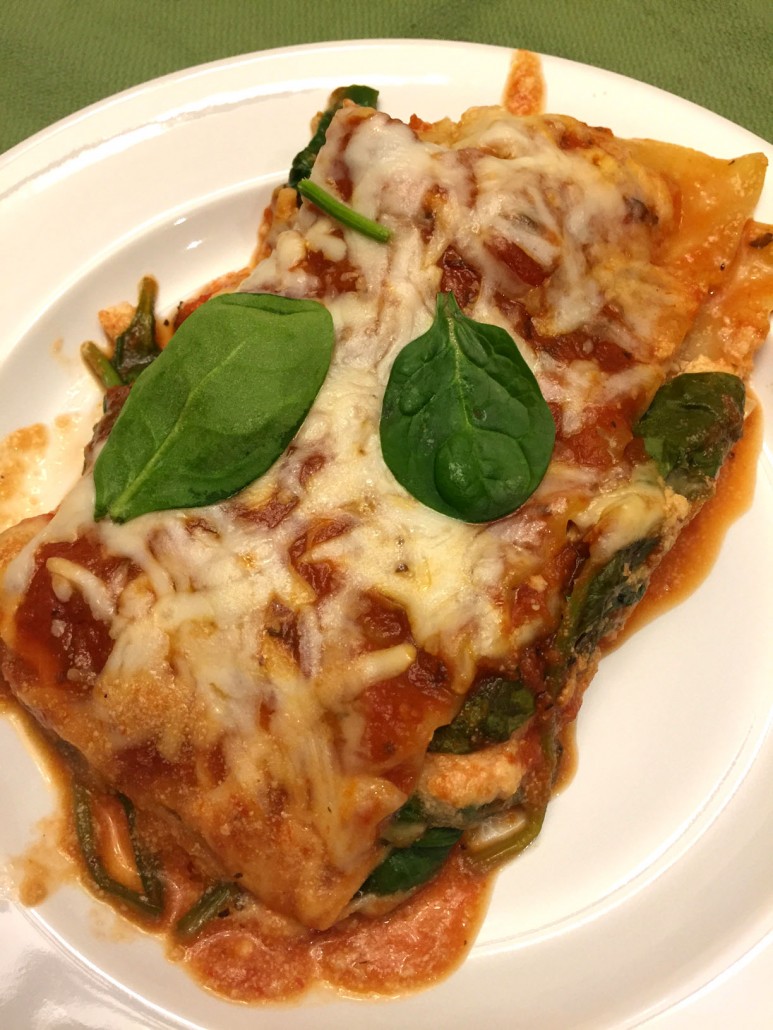 This is a super-easy spinach lasagna recipe – it's made with no-boil lasagna noodles and uses just 5 ingredients!  Quickly assemble the lasagna (won't take longer than 10 minutes) and just put it in the oven – the oven will do all the work!  Then take this amazing lasagna out of the oven and enjoy this deliciousness!
Recipe link: Easy 5-Ingredient Spinach Lasagna Recipe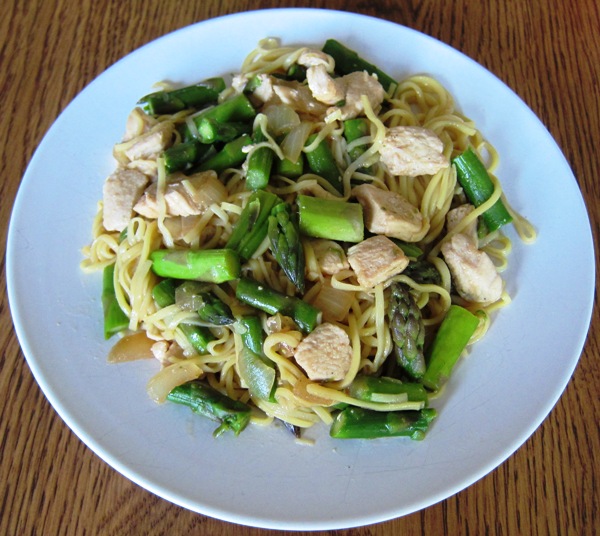 This easy healthy dish is made with lean chicken breast, vegetables and noodles.  This yummy one-dish meal is very easy to make and tastes so good!
Recipe link: Chicken Vegetable Lo-Mein Noodles Recipe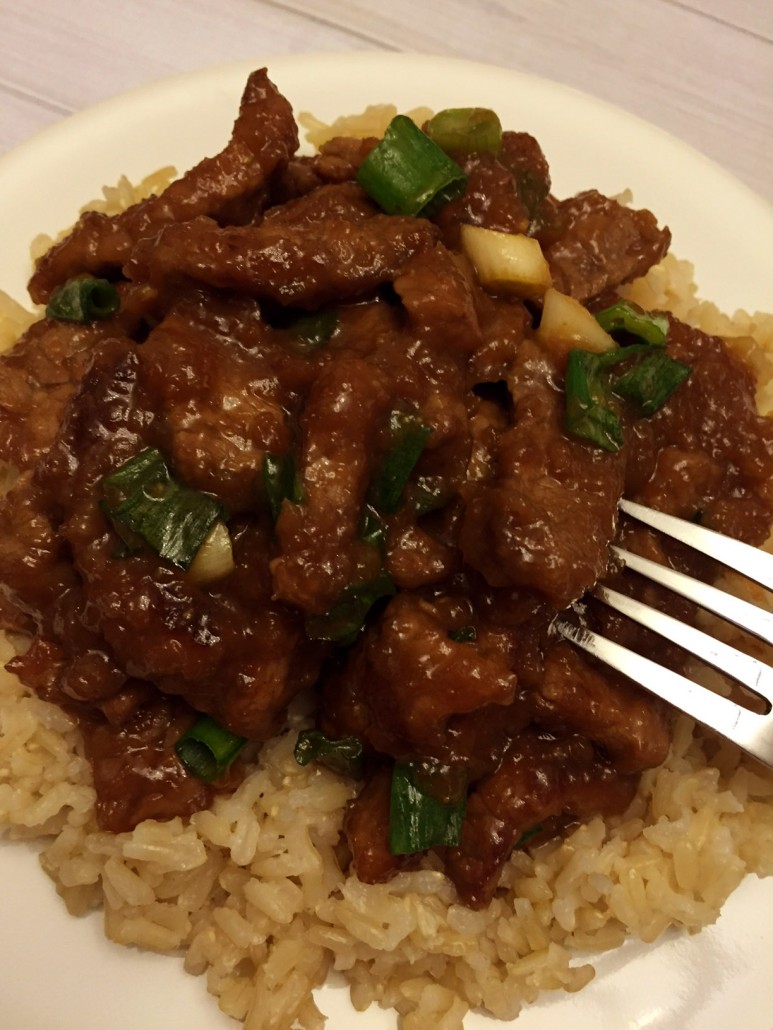 This homemade Mongolian Beef tastes exactly like the one from a Chinese restaurant!  So much healthier than Chinese takeout too!
Recipe link: Mongolian Beef Recipe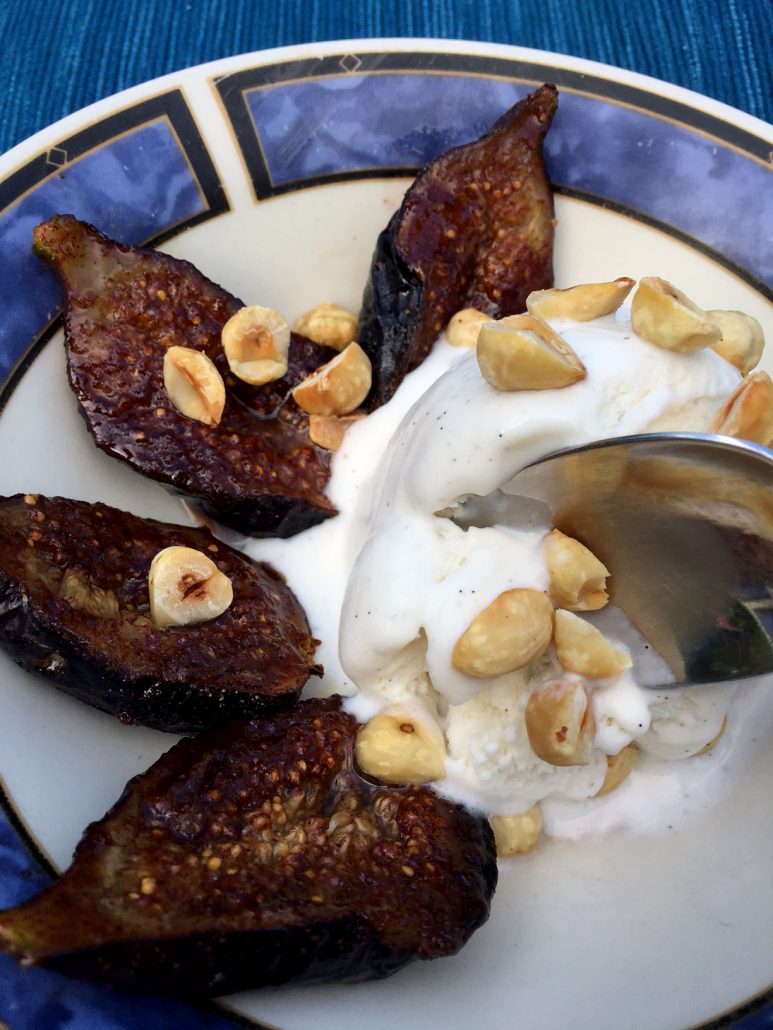 Now is the fresh fig season, and it's a perfect recipe to use them!  If you never tried roasted figs, they are so easy to make and so yummy!  If your store doesn't sell figs, try making this recipe with peaches instead of figs – roasted peaches are also super yummy and go great with ice cream!
Recipe link: Ice Cream With Roasted Figs Recipe
Weekly Meal Plan Shopping List
Chicken Parmesan
4 boneless skinless chicken breasts
2 eggs
1 cup grated Parmesan cheese
½ cup flour
2 cups Panko breadcrumbs
2 tbsp oil
8 oz mozzarella cheese
16 oz pasta sauce
Mango Fish Tacos
1 lb fish
1 lime
½ tbsp oil
1 tbsp taco seasoning
8 8-inch flour tortillas
2 mangoes
1 small onion
1 bell pepper
1 jalapeno pepper
Spinach Lasagna
15 no-boil lasagna noodles
1 package (5 oz) fresh baby spinach
1 package (15 oz) ricotta cheese
1 package (8 oz) shredded mozzarella cheese
1 jar (24 oz) pasta sauce
Chicken Vegetable Lo-Mein
12 oz Chinese Lo Mein or Chow Mein noodles (or spaghetti)
1 lb skinless boneless chicken breast, cut into small pieces
1 onion, chopped
1 lb vegetables, chopped (I used asparagus)
3 garlic cloves, minced
3 tbsp soy sauce
3 tbsp vegetable oil
1 lime
Mongolian Beef
1 lb beef flank steak or top round
¼ cup cornstarch
1 bunch green onions
3 garlic cloves, peeled
1 piece of fresh ginger (1/2-inch size)
¼ cup soy sauce
¼ cup water
⅓ cup dark brown sugar
2 tbsp vegetable oil
Ice Cream With Roasted Figs
2 tbs. sugar
½ tsp ground cinnamon
½ tsp ground ginger
⅛ tsp ground cloves
8 ripe fresh figs
1⅓ cups vanilla ice cream
¼ cup blanched hazelnuts, toasted, coarsely chopped
http://www.melaniecooks.com/wp-content/uploads/2016/08/meal_plan_29.jpg
2248
800
Melanie Mendelson
http://www.melaniecooks.com/wp-content/uploads/2015/11/logo-new2.png
Melanie Mendelson
2016-08-22 08:17:41
2017-03-09 16:42:06
Free Weekly Meal Plan - Week 29 Easy Recipes & Dinner Ideas