Fish In Foil Packets Recipe (Grilled or Baked)!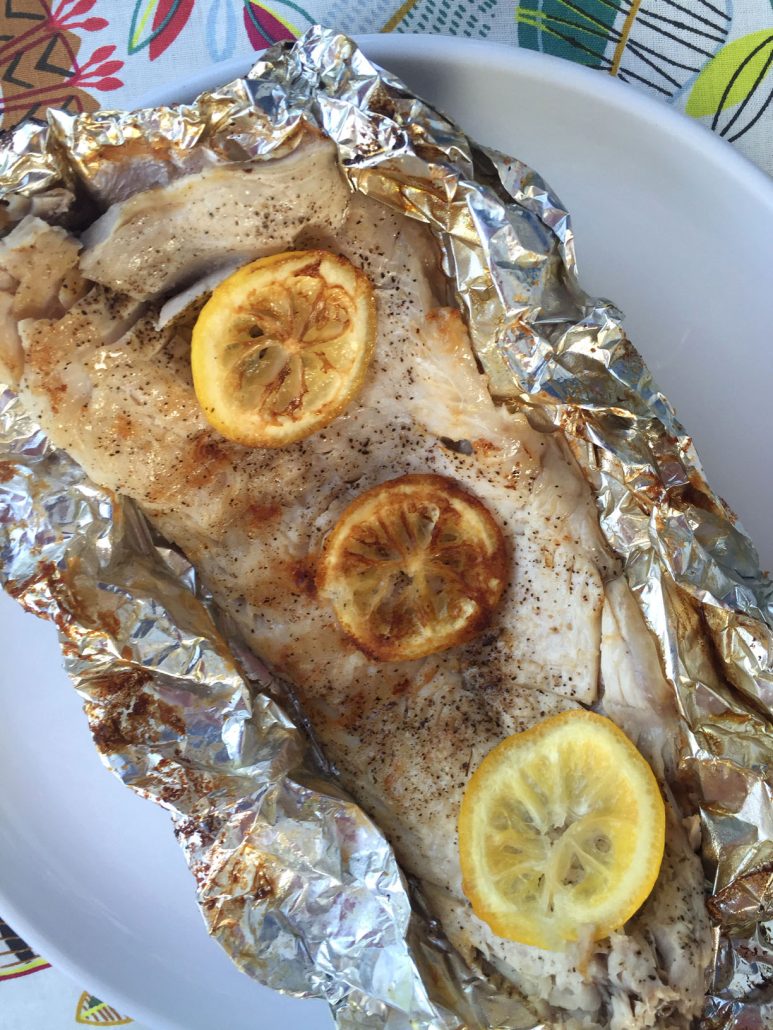 4 large fish fillets
2 lemons, sliced
4 tbsp butter
Salt and pepper to taste
If grilling, preheat the grill to Medium-High.
If baking, preheat the oven to 400F.
Prepare 4 sheets of foil, put them on the counter and spray with non-stick cooking spray.
Slice the butter into 8 pieces.
Put each fish fillet in the middle of the foil sheet.
Sprinkle the fish with salt and pepper.
Put 2 pieces of butter on top of each fish fillet.
Put the lemon slices on top of the fish.
Fold the foil up from both ends to make closed foil packets.
If grilling, put the foil packets on the grill, close the grill and grill for 7 minutes per side.
If baking, put the foil packets on the baking sheet, put in the oven and bake for 15 minutes.
Unwrap 1 foil packet to check for doneness (the fish should be opaque and flake easily with a fork). If not done, wrap it back and cook the fish for 5 more minutes.
Recipe by
Melanie Cooks
at http://www.melaniecooks.com/fish-in-foil-packets-recipe/9670/