Easy Banana Bread Muffins Recipe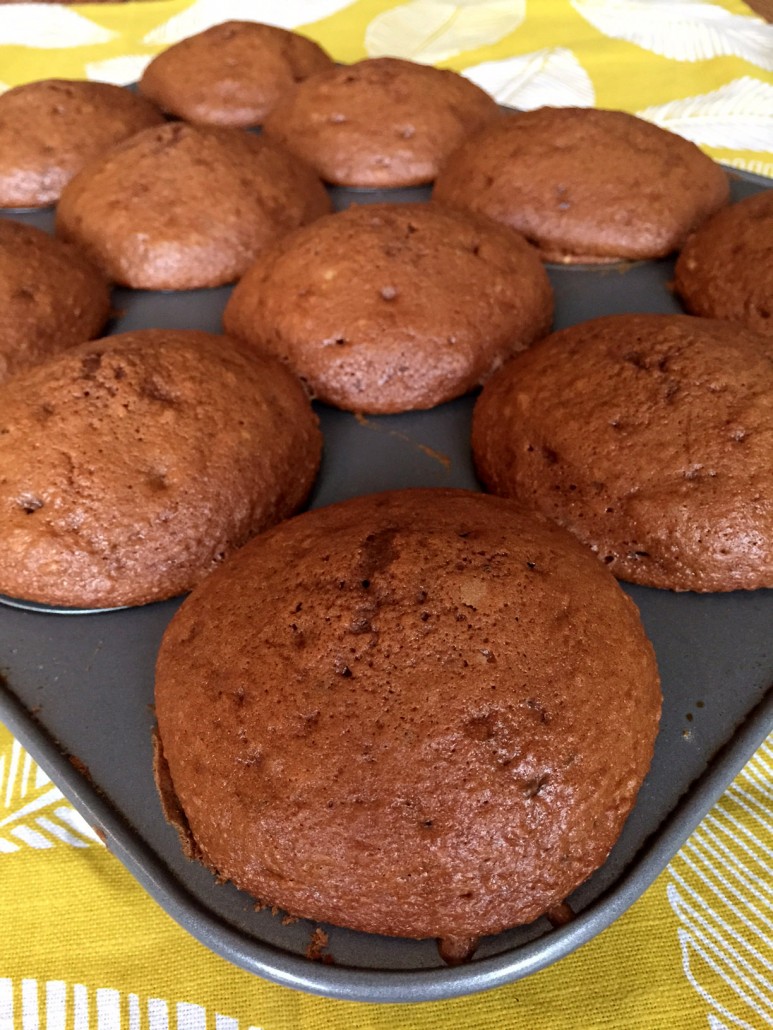 1½ cups flour
1 tsp baking powder
1 tsp baking soda
½ tsp salt
3 large bananas, mashed
¾ cup sugar
1 egg
6 tbsp butter
Preheat the oven to 350F.
Spray a non-stick muffin tin (12 regular size muffins) with a cooking spray, or line with paper baking cups.
Put the butter in a microwave-safe dish, and cook in a microwave on Low (or Defrost) for 2 minutes, or until melted.
Put bananas in a large bowl and mash them with a fork.
Add the egg and sugar to the bananas and mix until smooth.
Add butter to the banana mixture and mix until smooth.
Add flour to the banana mixture and sprinkle with baking powder, baking soda and salt.
Mix the dry ingredients with banana mixture until smooth.
Divide the muffin mixture between the 12 muffin cups.
Put in the oven and bake for 25 minutes.
Let the banana bread muffins cool for 20 minute before removing from the muffin tin.
Recipe by
Melanie Cooks
at http://www.melaniecooks.com/easy-banana-bread-muffins-recipe/7746/