Easy Gingerbread Cookies Recipe Without Molasses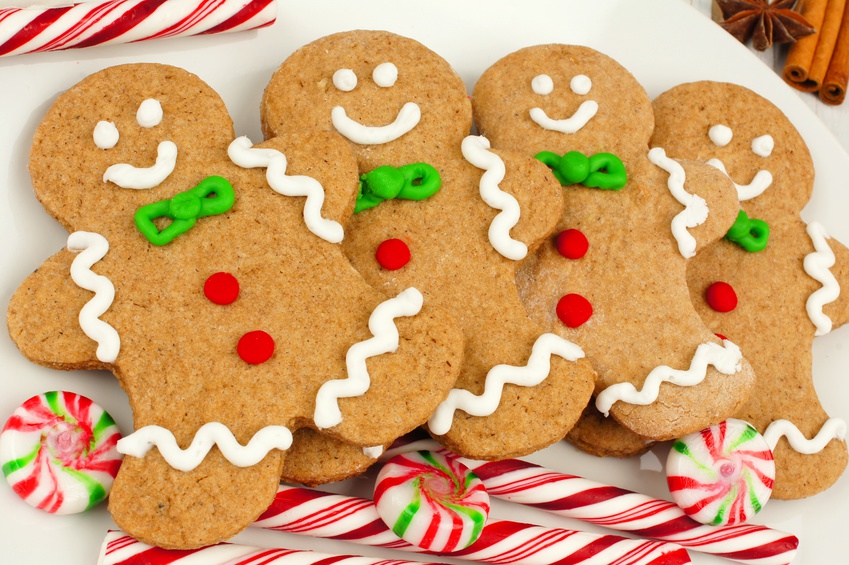 Author:
Melanie Mendelson
3 cups flour
3 tsp ground ginger
1 tsp ground cinnamon
½ tsp ground nutmeg
1 tsp baking soda
¼ tsp salt
1-1/2 cups butter (3 sticks) at room temperature
1 cup packed brown sugar
¼ cup honey
1 egg
1 tsp vanilla extract
¼ cup white sugar, for sprinkling (optional)
Icing (optional)
In a bowl, mix flour, ginger, cinnamon, nutmeg, baking soda and salt.
In another large bowl, mix butter and brown sugar until well combined. Mix in the honey, egg and vanilla.
Add the flour mixture to the liquid mixture and mix until combined.
Shape the dough into a rectangle and wrap it in a plastic wrap. Refrigerate for at least 2 hours or overnight (or up to a week).
Preheat the oven to 350F.
Line a baking sheet with parchment paper.
Roll out the dough on a lightly floured surface until it's ⅛-inch thick.
Cut out the gingerbread cookies using the cookie cutters.
Put the cookies on a baking sheet and bake for 12 minutes.
Remove the gingerbread cookies from the oven and sprinkle with white sugar or decorate with icing of your choice.
When these gingerbread cookies first come out of the oven, they seem soft, but after they cool down, they become crispy - just like the gingerbread cookies should be.
Recipe by
Melanie Cooks
at http://www.melaniecooks.com/easy-gingerbread-cookies-recipe-without-molasses/6608/