Homemade Mexican Flour Tortillas Recipe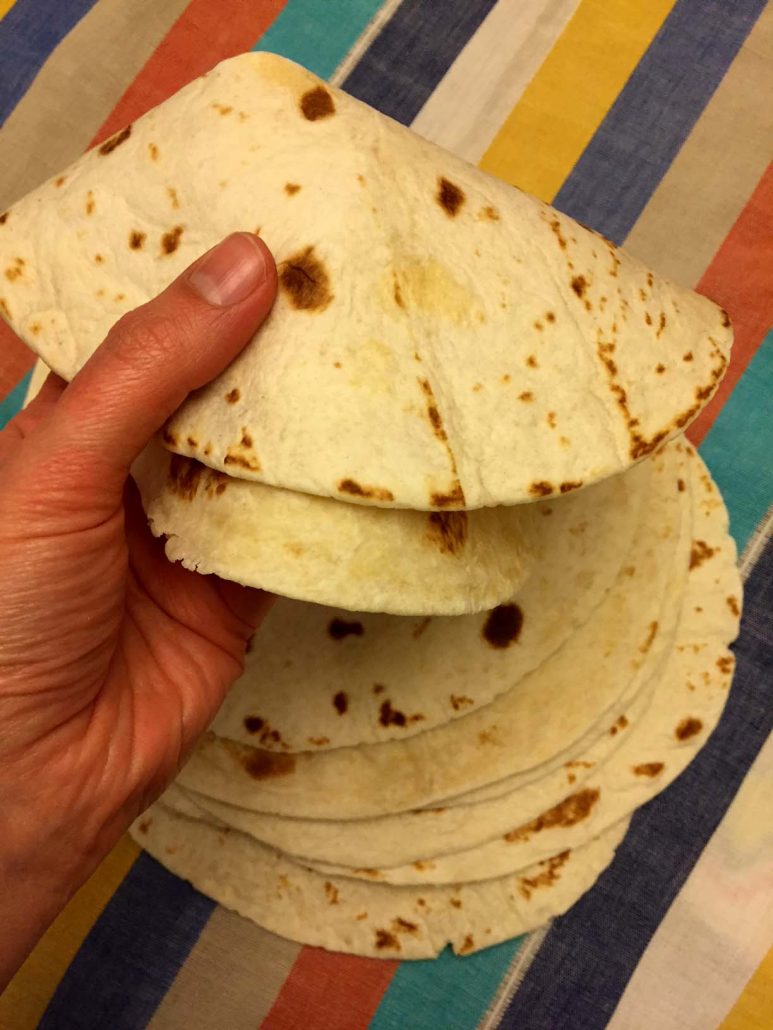 2 cups flour
1 tsp salt
⅓ cup vegetable oil
¾ cup water
Put flour and salt in a large bowl and mix. Add oil and water and stir with a spoon until combined. Continue kneading with your hands until the mixture turns into a smooth dough ball.
Divide the dough ball into 10 equal pieces. Shape each piece into a ball.
Put the balls of dough back into a bowl and cover with a damp paper towel so they don't dry out.
Spray a non-stick frying pan with a cooking spray and preheat it over medium heat.
With a rolling pin, roll out one dough ball at a time on a floured surface, making it as thin as possible and round.
Put the tortilla on the frying pan and cook for 1 minute, or until the bottom is golden-brown. Flip with a spatula and cook on the other side for 1 minute. (While the tortilla is cooking, roll out the next ball of dough).
Put cooked tortillas on a plate and cover them with a towel to keep them from drying out.
Recipe by
Melanie Cooks
at http://www.melaniecooks.com/mexican-flour-tortillas/13163/