Two Roasted Chickens With Potatoes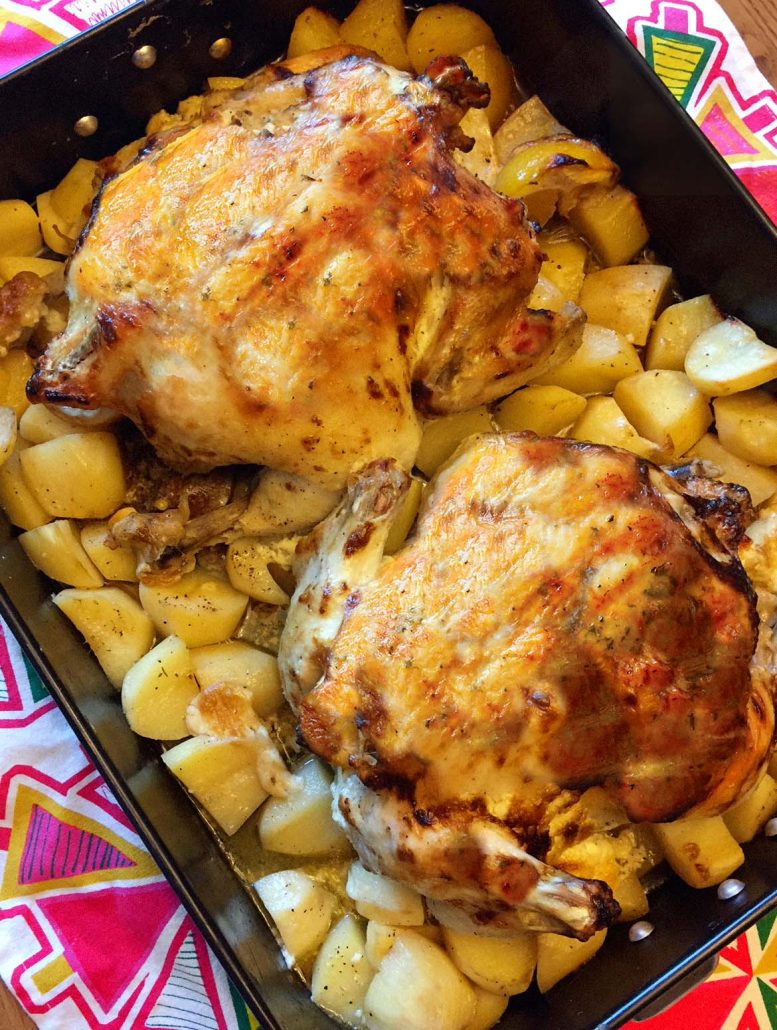 2 whole chickens
10 potatoes, peeled and quartered
½ cup mayo
1 onion, peeled and quartered
1 lemon, quartered
Salt and pepper to taste
Preheat the oven to 425F. Grease a large non-stick roasting pan (that will fit 2 chickens) or spray it with a non-stick cooking spray.
Put the potatoes in a roasting pan and sprinkle with salt and pepper.
Rub the chickens all over with salt and pepper.
Put the onion and lemon pieces inside the chicken cavity.
Put the two chickens on top of the potatoes.
Slather the mayo all over the chickens.
Put the chickens and potatoes in the oven and bake for 1½ hours.
Recipe by
Melanie Cooks
at http://www.melaniecooks.com/two-roasted-chickens/12531/