3-Ingredient Gluten-Free Banana Pancakes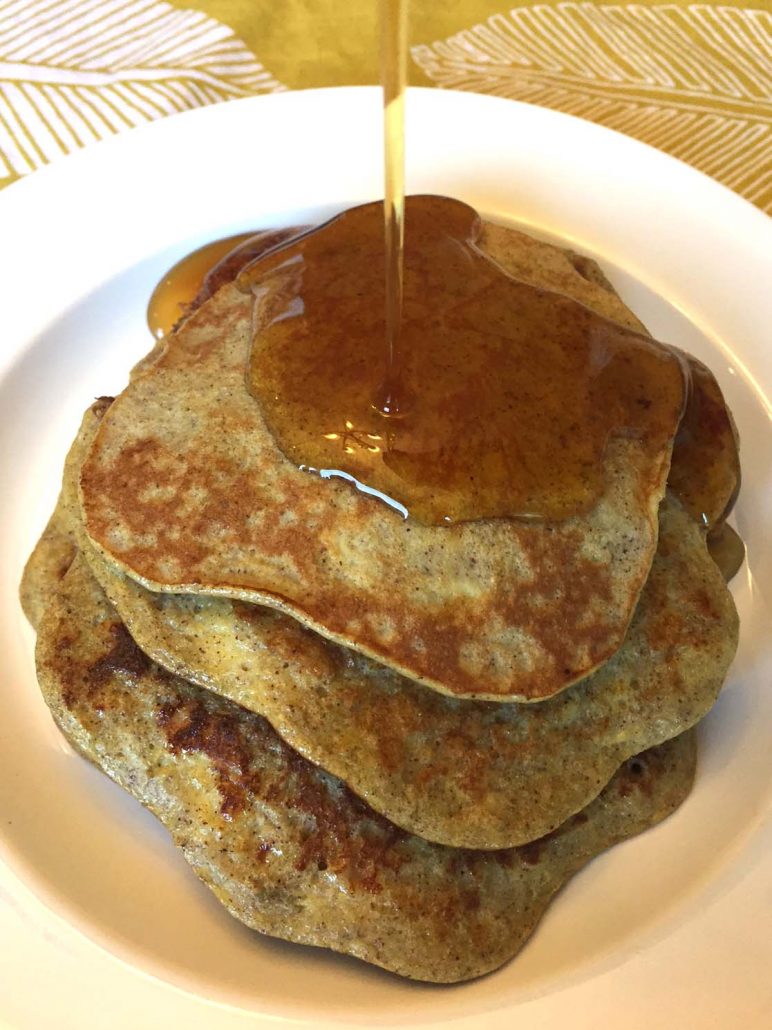 1 banana
2 eggs
½ tsp cinnamon
Put peeled banana in a bowl and mash with a fork.
Add eggs and cinnamon to the banana and whisk together with a fork until well combined.
Spray the non-stick frying pan with a non-stick cooking spray and heat over medium-high heat.
Laddle the pancake batter onto the frying pan to make 4 pancakes.
Cook for 3 minutes or until golden-brown on the bottom.
Carefully flip the pancakes with a spatula and cook for another 2 minutes.
Remove the pancakes from the frying pan and serve.
Recipe by
Melanie Cooks
at http://www.melaniecooks.com/banana-pancakes/11197/