Easy Cornbread Stuffing Recipe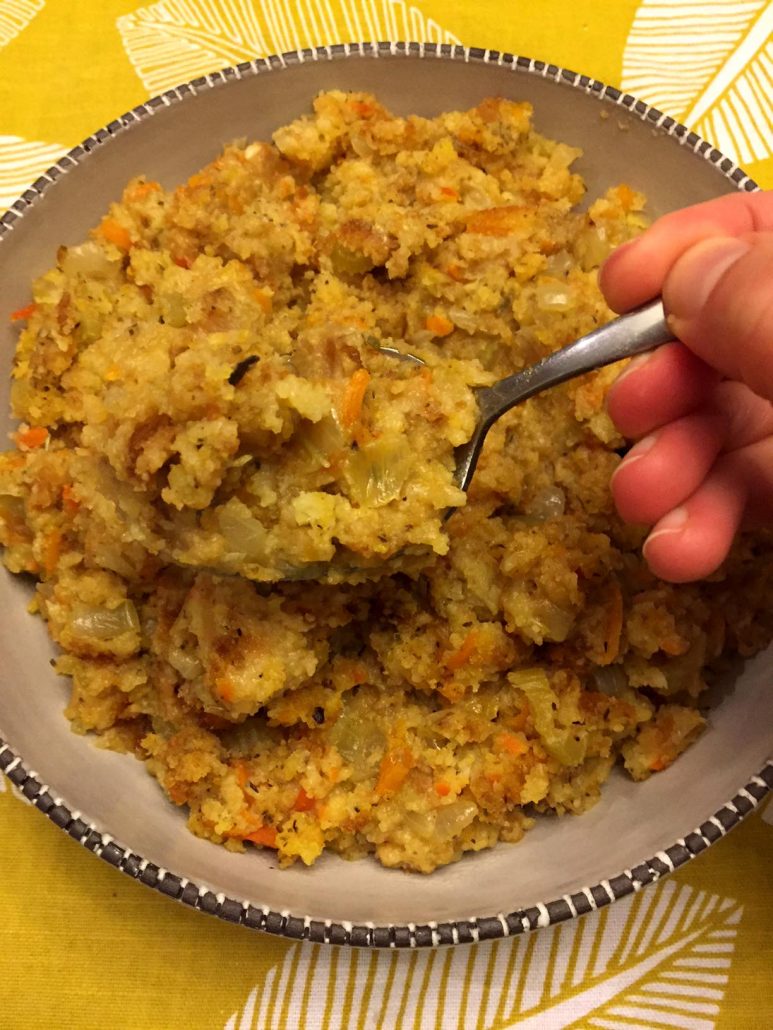 8 cups cornbread, crumbled
4 tbsp butter
2 onions, chopped
4 celery stalks, chopped
2 garlic cloves, minced
2 carrots, shredded
3 cups chicken broth
1 tbsp dried Italian herbs seasoning
Salt and pepper to taste
Preheat the oven to 375F.
Melt the butter on a non-stick frying pan over medium heat.
Add the onion, celery, garlic and carrot and mix. Cover and cook, stirring occasionally, for 15 minutes.
Put the crumbled cornbread and cooked onion mixture in a non-stick 9x13 baking dish, and stir to combine.
Add the chicken broth to the cornbread mixture and stir to combine.
Add salt and pepper to taste, and stir to combine.
Smooth the top of the cornbread mixture with the back of a spoon.
Put the cornbread stuffing mixture in the oven and bake for 35 minutes.
Remove the cornbread stuffing from the oven, fluff with the fork and serve.
This cornbread stuffing can be made ahead and re-heated in the oven or microwave before serving.
Recipe by
Melanie Cooks
at http://www.melaniecooks.com/easy-cornbread-stuffing/10584/