Easy 15-Minute Chicken Noodle Soup Recipe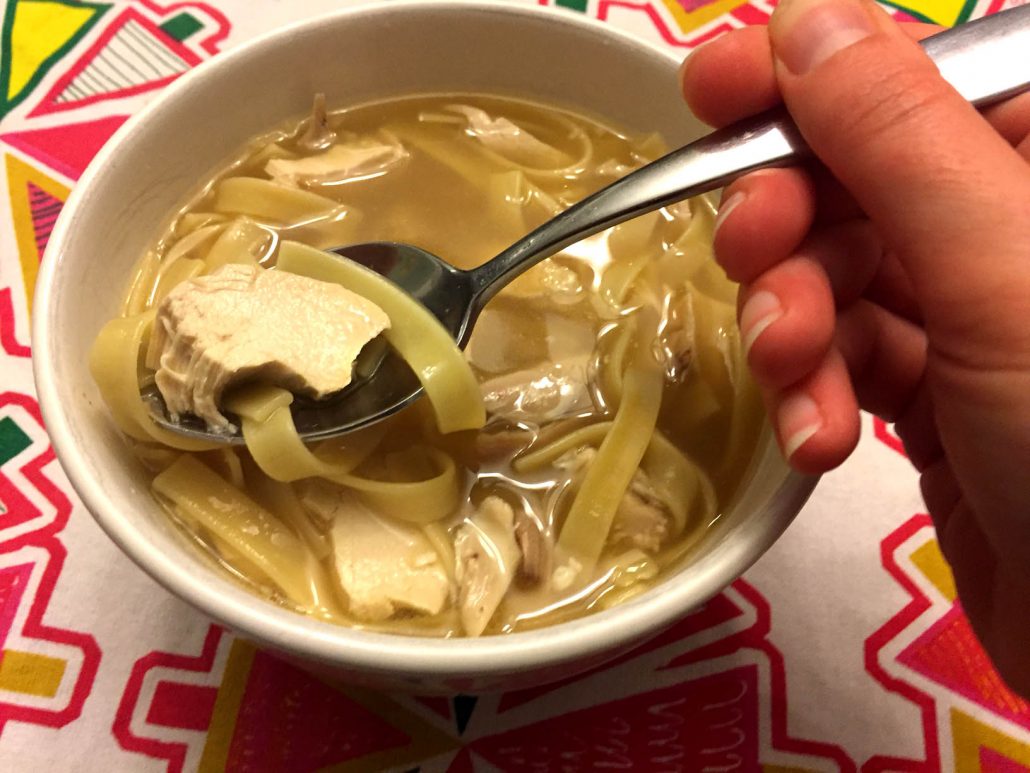 3 packages (32 oz each) chicken stock
1 package (16 oz) egg noodles
1 rotisserie chicken
1 onion, peeled and cut in half
2 celery stalks
Salt and pepper to taste
Pour the chicken stock in a pot. Add the onion and celery to the chicken stock. Bring to boil over High heat.
While the stock is being brought to boil, separate the meat from Rotisserie chicken, discard skin and bones, and chop the chicken meat into ½-inch pieces.
Add chicken and noodles to the boiling stock. Cook for 8 minutes, or until the noodles are tender.
Remove the onion and celery with the slotted spoon and discard.
Add salt and pepper to taste.
Laddle the chicken noodle soup into bowls and serve.
Recipe by
Melanie Cooks
at http://www.melaniecooks.com/easy-chicken-noodle-soup/10512/