Apple Cranberry Grilled Cheese Sandwich Recipe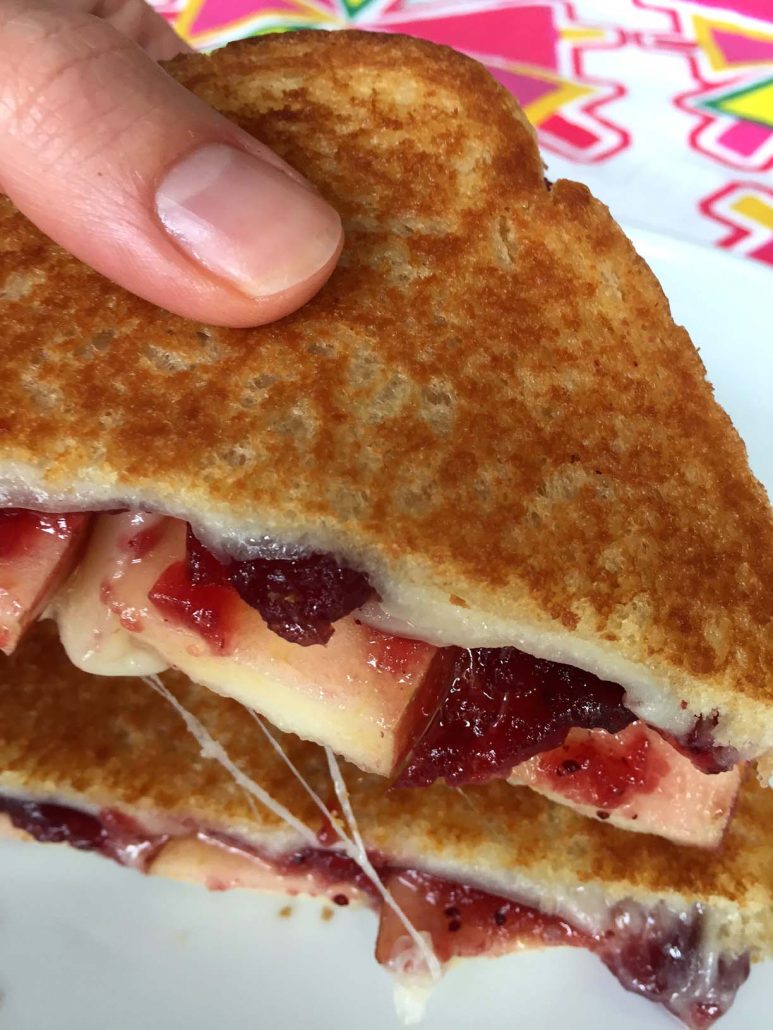 Author:
MelanieMendelson.com
8 slices bread
4 tbsp butter, at room temperature
8 slices cheese
4 tbsp cranberry sauce
2 apples, sliced into thin slices
Spread the bread slices with butter.
Put 4 bread slices on a plate buttered side down.
Top with a slice of cheese.
Spread the cranberry sauce on top of the cheese.
Put the apple slices on top of cranberry sauce in a single layer.
Top with another slice of cheese.
Top with the 2nd slice of bread (buttered side up).
Preheat 2 large non-stick frying pans (or griddle) over medium heat.
Put the sandwiches on the frying pans (2 sandwiches per pan).
Cook on one side for 3 minutes (or until the bottom cheese melts).
Very carefully flip the sandwiches over.
Cook on another side for 3 minutes (or until the cheese fully melts).
Remove the grilled cheese sandwiches from heat and serve immediately.
Recipe by
Melanie Cooks
at http://www.melaniecooks.com/apple-cranberry-grilled-cheese/10291/