Amish Baked Oatmeal Casserole Breakfast Recipe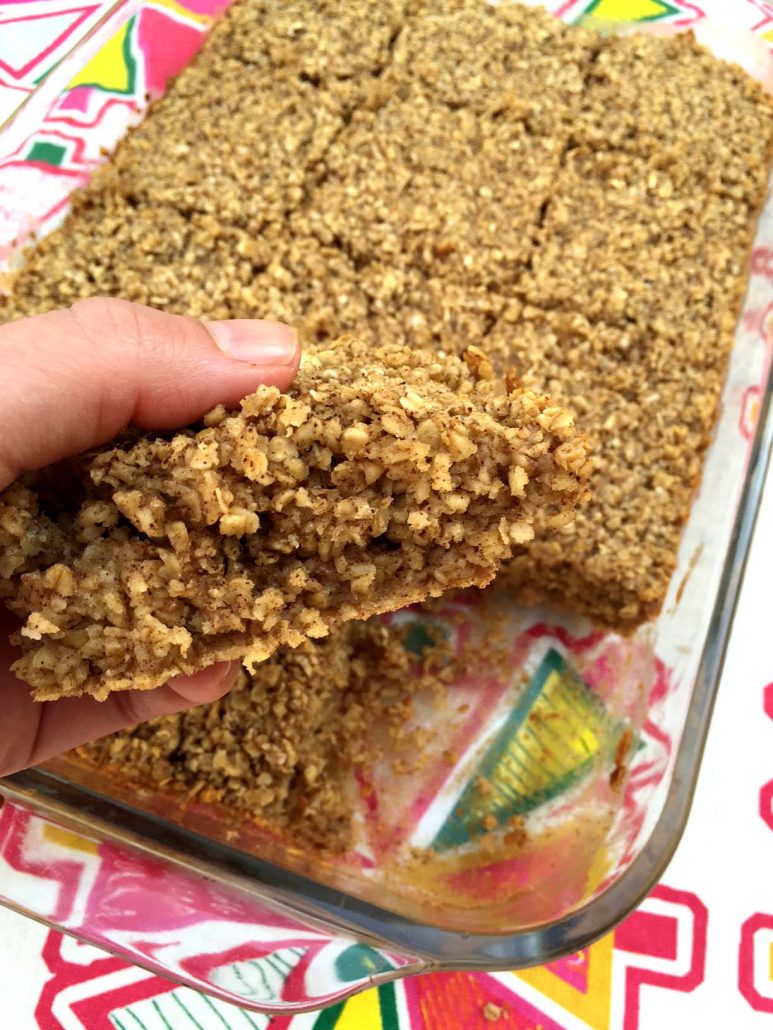 4 eggs
1 cup sugar
2 tsp baking powder
½ tsp salt
1 tbsp cinnamon
2 tsp vanilla extract
2 cups milk
1 stick (8 tbsp) unsalted butter
6 cups quick oats
Preheat the oven to 350F.
Butter the 9x13-inch non-stick baking dish (just rub the end of a stick of butter all over the bottom and sides of the dish).
Put butter in a microwave-safe bowl and melt in a microwave by heating it for 1-2 minutes.
Whisk eggs in a large bowl. Add sugar, baking powder, salt, cinnamon and vanilla and mix until smooth.
Add the milk and melted butter to the egg mixture and mix until combined.
Add the oats to the egg mixture and stir until combined.
Transfer the oatmeal mixture to the baking dish, and smooth the top with the back of a spoon. (At this point you can either refrigerate it ovenight and bake it in the morning, or bake immediately).
Put in the oven and bake for 40-45 minutes, until fully set.
Remove from the oven, cut into squares and serve warm.
Baked oatmeal can be stored in refrigerator for up to 5 days, and re-heated in a microwave before serving. You can also freeze the individual squares for baked oatmeal in ziploc bags, and defrost them in refrigerator overnight.
Recipe by
Melanie Cooks
at http://www.melaniecooks.com/amish-baked-oatmeal/10089/