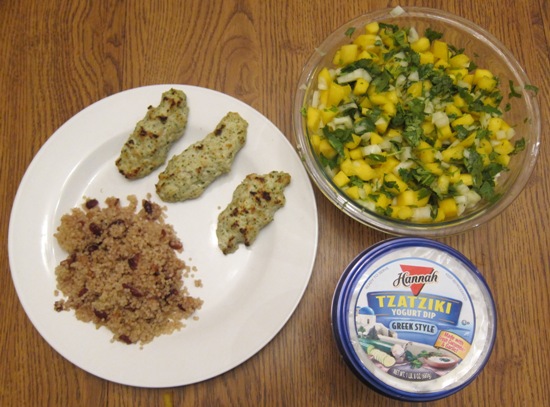 This dinner is using the following yummy recipes: ground chicken kefta kabob as a main dish, quinoa with raisins as a side dish and mango salsa as another side.  Store-bought tzatziki sauce is served with the chicken kabobs.  This is a true feast, and all the recipes are healthy!
Chicken Kefta Kabob Recipe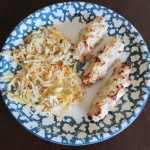 Chicken kabob is made out of ground chicken and onion mixture.  This mixture is shaped into long kabobs and then broiled until ready.  Ground chicken kabobs are very easy to make and very tasty!  For the recipe, please see chicken kefta kabob recipe.
Quinoa Recipe With Raisins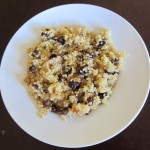 Quinoa is a very healthy grain that is much more nutritious than rice or couscous.  Quinoa is also very tasty and easy to cook, and this quinoa recipe with raisins is made in a rice cooker!  Check out quinoa with raisins recipe.
Mango Salsa Recipe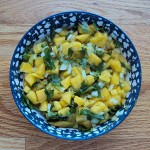 This easy mango salsa recipe is using chopped mango, chopped onion and cilantro.  Mango salsa is so tasty and so refreshing, and it goes perfectly with any meat and fish dishes.  Whole Foods sells mango salsa at outrageous prices – who need to buy prepared mango salsa when you can so easily make your own!  Please see my easy mango salsa recipe.
Tzatziki Sauce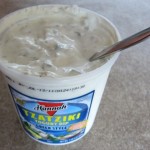 Tzatziki sauce is a perfect accompaniment to chicken kabobs!  Tzatziki sauce is made out of yogurt, grated cucumber and garlic.  You can easily make tzatziki sauce yourself, or buy this excellent prepared Hannah tzatziki.
http://www.melaniecooks.com/wp-content/uploads/2013/01/dinner-kabobs-quinoa-mango-salsa.jpg
407
550
Melanie Mendelson
http://www.melaniecooks.com/wp-content/uploads/2015/11/logo-new2.png
Melanie Mendelson
2013-01-08 07:57:08
2013-01-08 07:57:11
Dinner Of Chicken Kefta Kabobs, Quinoa, Tzatziki And Mango Salsa