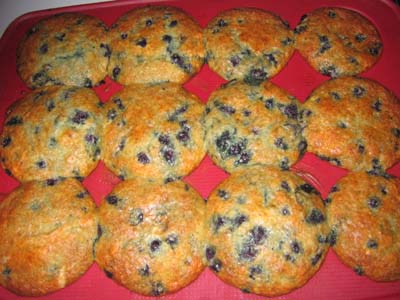 Ingredients for blueberry muffins recipe:
2 eggs
1 cup sugar
1/2 cup vegetable oil
1 tsp vanilla
2 cups flour
1/2 tsp salt
1 tsp baking soda
2 tsp baking powder
1 cup plain lowfat yogurt
1 package (12 oz) frozen blueberries (or you can use fresh)
Directions on how to make blueberry muffins:
Preheat oven to 375F.
In a large bowl, beat eggs with sugar.  Stir in the oil and vanilla.
Add flour and sprinkle with baking powder and baking soda.  Don't stir yet.
Add yogurt, then mix everything.  Stir in the blueberries.
Spray 12 non-stick muffin cups with cooking spray.  Put the batter in muffin cups.  Bake for 35 minutes.
And here's the inside of the muffin – loaded with blueberries: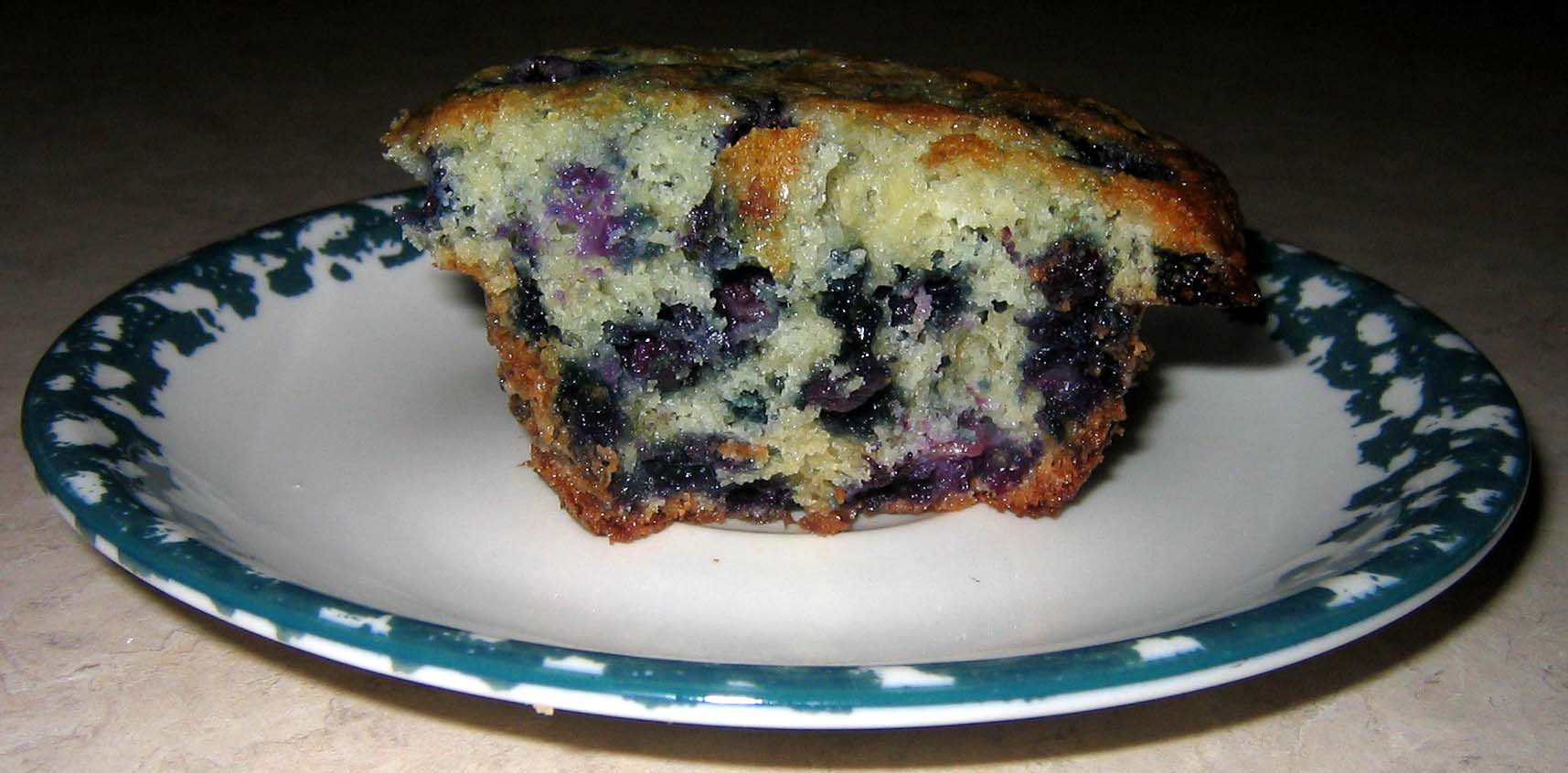 Enjoy your blueberry muffins!